Music
BTS Jimin Tops United World Chart, Achieving First Place
BTS's Jimin continues to break new records as a top global artist, shining with fame and popularity. Jimin's first solo album "FACE" topped the United World Chart for the 14th week (April 8th) of 2023.
With this achievement, Jimin's "FACE" set the biggest debut record in the history of Korean solo singers. The album has sold 1,106,000 copies, the most this year, and ranked first for two consecutive weeks, with 279,000 copies sold in the 15th week (April 15th).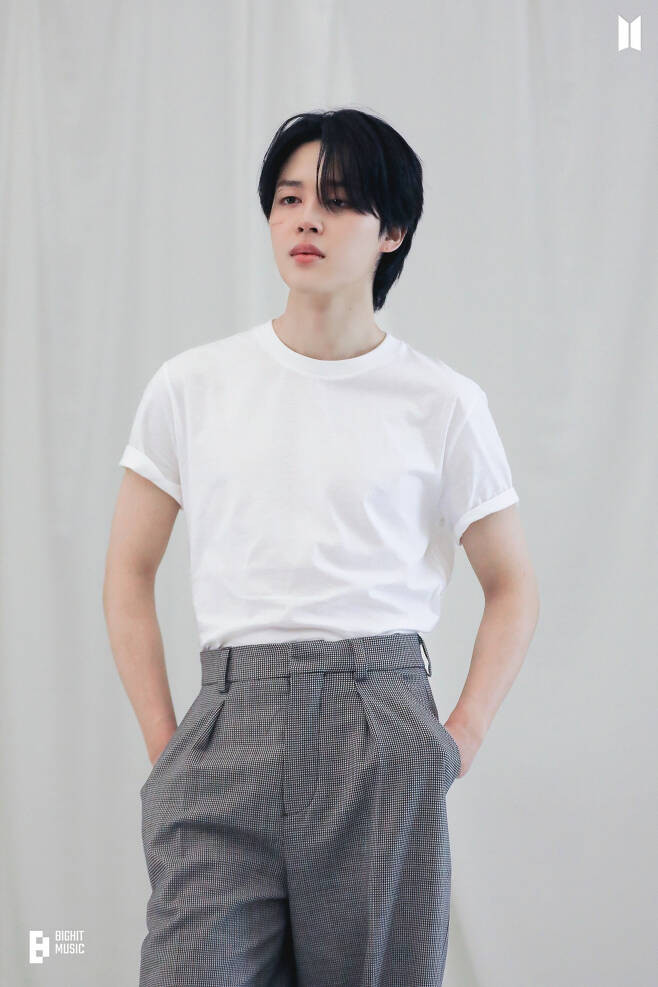 In the track category, the title song "Like Crazy" debuted at second place in the 14th week with 387,000 points and maintained its strong solo power by ranking second for two consecutive weeks in the 15th week with 278,000 points. The United World Chart is a weekly global music chart published by "Media Traffic," which assigns weights based on the size of each country's music market, according to the latest International Federation of the Phonographic Industry (IFPI) statistics.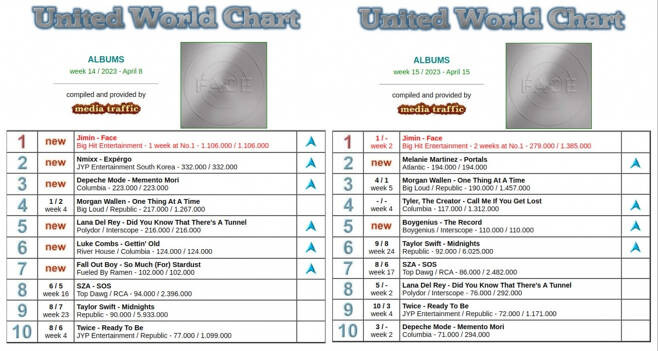 Furthermore, 'FACE' topped the Worldwide iTunes Album Chart for 14 consecutive days (March 24th to April 6th, 2023), tying the record with BTS's "MAP OF THE SOUL:7". As of the 16th, the album has remained on the chart for 22 days, making it the longest-running record for a Korean solo singer's album.
Jimin's musical achievements and popularity are even more remarkable in the United States, where fans call him 'Jimerica' (a combination of JIMIN and America). "Like Crazy" shone at number one on Billboard's 'Hot 100' and set the second-highest download record among songs released in the US this year, surpassing Morgan Wallen's "Last Night" and following Miley Cyrus's "Flowers". The pre-released song "Set Me Free Pt.2" also ranked fourth.
In addition, Jimin's "Like Crazy," "Set Me Free Pt.2," and his collaboration with Taeyang "VIBE," all reached number one on the US iTunes chart this year. Jimin has joined American female rapper Nicki Minaj as the only artists with at least three number-one songs in 2023. "FACE" has also ranked fifth in the US Best Selling Album category, showcasing its local popularity.
By capturing the global market with his own unique story through a solo album without collaborations, Jimin has solidified his position as a true icon of 21st-century pop, shaking the firmly established American mainstream music scene.