Celebrity
Former YG Entertainment Producer Yang Hyun-suk Faces Additional Charges for Coercing Meeting with Whistleblower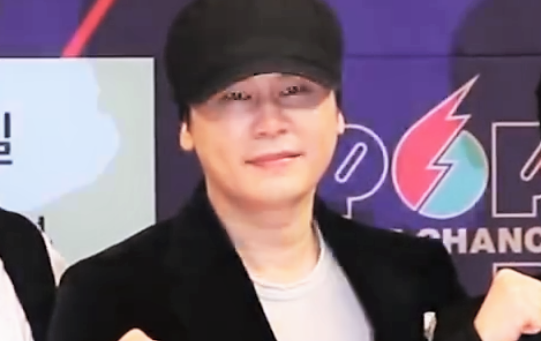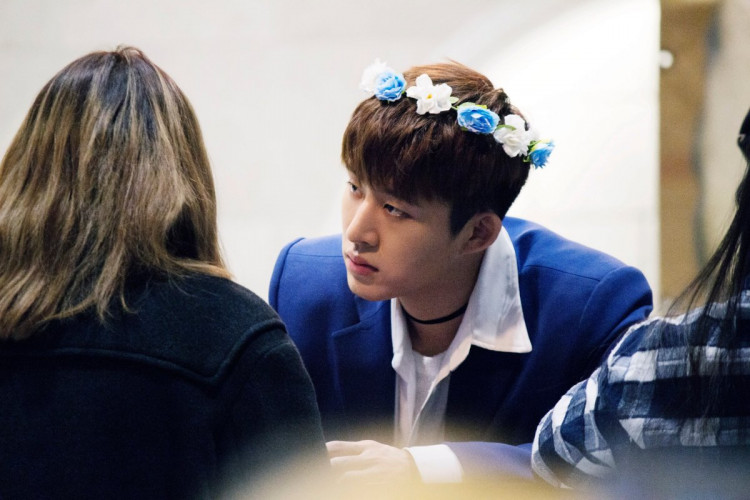 Prosecutors have appealed the not guilty verdict for Yang Hyun-suk, former executive producer of YG Entertainment, and added a charge of coercing a meeting. Yang and his defense team argued that Han Seo-hee, who claimed to be threatened by Yang, was someone he met at an entertainment venue in the past and thought they could meet comfortably. They also maintained that he only advised her to "stop being a bad kid and be a good one" and alleged that Han made false statements.
On the 12th, the Criminal Division 6-3 of the Seoul High Court (Chief Judge Lee Eui-young, Won Jong-chan, and Park Won-cheol) held the first appellate trial for Yang Hyun-suk, who was charged with violating the Act on the Aggravated Punishment of Specific Crimes (Retaliation Threat, etc.).
In the first trial, prosecutors demanded a three-year prison sentence for Yang, stating that his words were clearly intended to provoke fear by asking aspiring idol and whistleblower A to change their statement, saying, "It's not a big deal to kill someone like you in the entertainment industry." Yang's defense argued that the prosecution's allegations focused on the possibility of Yang threatening the whistleblower and were exaggerated or severely distorted afterward.
Last December, the first trial found Yang not guilty, stating that the retaliation threat or coercion should result in a change of statement due to the victim's fear, but there was insufficient evidence to prove that Yang's remarks had caused fear in the victim. A former YG employee charged along with Yang was also acquitted.
Yang confirmed his identity in court, hesitating for a moment when asked about his birthdate and current occupation before saying, "I'm in charge of overall music production at YG Entertainment."
Upon mentioning the prosecution's appeal after the not guilty verdict, Yang nodded in agreement. The prosecutor argued that there were consistent statements from the victim and objective evidence such as digital forensics. They also stated that Yang told the victim that he could make it impossible for them to work in entertainment in the future.
The defense countered that the original verdict was entirely justified, emphasizing the extensive statements from Han Seo-hee that took place over six sessions and several months, totaling over 500 pages of testimony.
YG Entertainment Founder Yang Hyun-suk Faces Trial for Alleged Intimidation in B.I's Drug Case
The prosecutor added a charge of coercing a meeting with the investigative authority, stating that Yang's behavior in the YG building and his efforts to cover up Kim Han-bin's (B.I.) drug crimes should not go without criticism.
The judge said they would examine the legal provisions related to the crime of coercing a meeting and questioned the reasons for the victim's change in testimony. The judge pointed out that the victim had initially stated that Kim Han-bin had used drugs but later changed their statement, and that there was no explanation for why they claimed to have shared "false facts" instead of the truth.
Yang Hyun-suk, the founder of YG Entertainment, is on trial for allegedly pressuring and intimidating an informant in relation to former iKON member B.I's drug case. The informant, Han Seo-hee, initially claimed B.I (real name Kim Han-bin) used drugs but later recanted her statement. The judge questioned her credibility, noting that she had not been consistent in her claims about B.I's drug use and her own involvement.
Prosecutors argued that while the defendants were acquitted in the initial trial, Yang Hyun-suk had met with the victim at YG's headquarters to persuade or pressure her, with YG staff aiding in the process. They accused the defendants of attempting to cover up B.I's drug crimes, including the use of LSD, and announced plans to add charges of coercing a witness.
The judge expressed interest in examining the legality of Yang's actions based on the criminal code, which stipulates that it is illegal to interfere with or use force against a witness or their relatives in a criminal case without just cause. Those found guilty can face up to three years in prison or a fine of up to 3 million won.
Yang's attorney argued that Han Seo-hee might have acted in her own interest and questioned the need to hear her testimony again, as she had already faced three trials for drug-related charges. The judge, however, decided to consider her overall attitude before making a final decision.
Yang Hyun-suk denied ever promising to appoint a lawyer for Han Seo-hee during their meeting at YG Entertainment, where they spoke for about 20 minutes. He claimed that he had a casual relationship with her due to their past acquaintance at a nightclub, which may have led her to believe they could meet informally.
The next hearing is scheduled for May 24th.