Celebrity
Hyeri on (G)I-DLE's Miyeon: Expect More Variety Show Offers After 'HyemiRiYeChaePa'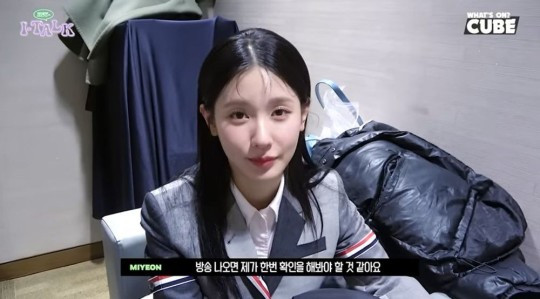 (G)I-DLE's Miyeon has emerged as a rising comedy star, as acknowledged by Hyeri.
On April 10, (G)I-DLE's official YouTube channel released behind-the-scenes footage from the production announcement of "HyemiRiYeChaePa" (HMLYCP).
Miyeon, who made her first appearance in a fixed variety show with the reality series ENA "HyemiRiYeChaePa," said, "I was incredibly nervous during today's production announcement. I tried to answer the reporters' questions sincerely, but I don't remember what I said." She laughed as she continued, "I think I was nervous because I wanted to show off how hard we worked during filming."
Regarding the reactions of her fellow (G)I-DLE members, Miyeon shared, "After the first shoot, the members asked if I did well, and I said I wasn't sure. I've done variety show recordings before, but this was my first time participating in a program where we sleep over. They were really worried, but they supported me a lot, so I was able to do well."
Miyeon has become known as (G)I-DLE's "comedy spoon." She commented, "I don't know why I'm considered the comedy spoon. I'll have to watch the show to find out. People around me keep saying that I'm funny, which makes me want to be even more entertaining. So, I try not to be conscious of it. When you really want to be funny and try to make people laugh on purpose, it doesn't work."
In response, Hyeri, the eldest sister of "HyemiRiYeChaePa," said, "You're the funniest. What are you going to do if you get too many variety show offers after this? There will come a time when you'll say, 'My sister was right.'" Miyeon replied, "Please don't plant that expectation in me," eliciting big laughs from everyone.