Celebrity
Lee Seung Gi Makes Marriage Announcement, To Wed Girlfriend Lee Da In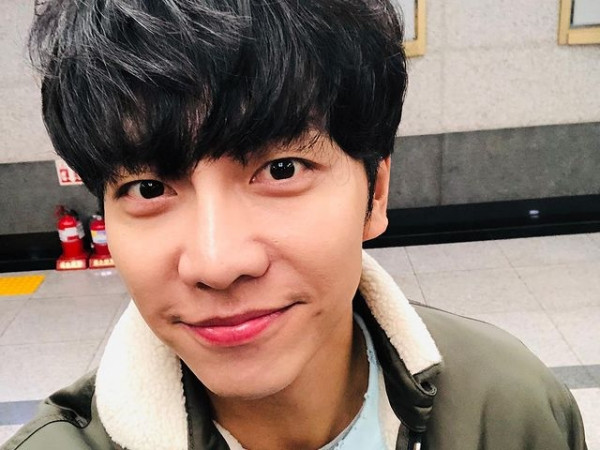 South Korean entertainer, actor, singer, and host Lee Seung Gi posted a handwritten letter on his personal Instagram account on February 7 to reveal a piece of important news.
The letter started by saying that it seemed that he had many reasons to write long posts this year. Furthermore, he wanted to relay the most important decision of his life.
The South Korean celebrity said that he has decided to spend the remainder of his life with Lee Da In, whom he loves, not just as a couple but as a married couple.
The actor revealed that he proposed and she accepted and that the couple is holding their wedding on April 7. Lee Seung Gi added that now that he has someone to take responsibility for forever, he wanted to happily relay this news to everyone directly.
Lee Seung Gi shared that Lee Da In is someone with a lot of love and warmth and she is someone he wants to keep by his side forever. The actor mentioned that he wants to share their happiness together and even if there are tough phases in life, he wants to overcome those tough things together without leaving each other's hands.
The actor wrote in the letter that he hoped everyone will continue to show support for their future ahead and that they will live happily while going on giving back to others.
Last year in June, Lee Seung Gi personally spoke about the breakup rumors with Lee Da In after it was revealed in May that the two actors were dating.
At that point, Lee Seung Gi had personally denied the news and addressed the matter through its official website. The actor stated that he thought that he and his fans had experienced a year where they had hurt each other and lacked communication, therefore after much consideration, he was finally opening up.
The actor added that the first reason why he did not talk much during all the commotion was that he believed that his thoughts would not be conveyed with emotional words. Furthermore, he had thought that by doing that there would only be greater wounds and misunderstandings.
Moreover, he feared that what they talked about would get distorted into more rumors or leaked to other outlets, which would end up hurting more people and be used as further gossip.
Therefore, the entertainer hoped that fans would understand why he had been silent, despite some of the people asking him to clarify his position.