Celebrity
GOT7's Jinyoung Reveals Solo Album Title, Confirms Release Date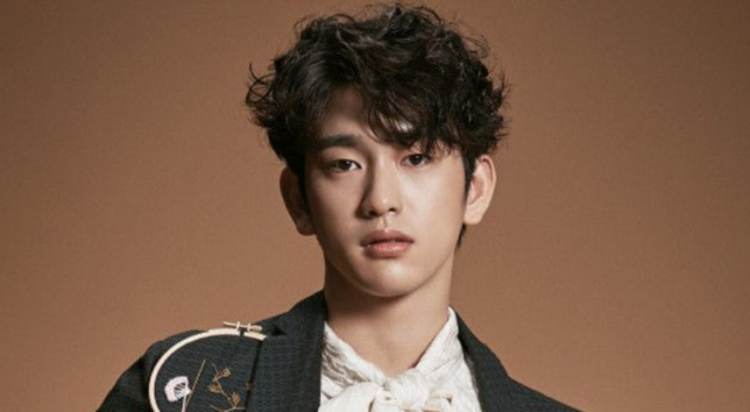 Actor, singer-songwriter, and member of K-pop band GOT7, Jinyoung is all ready to release his solo album on January 18. He took to his Instagram account to reveal the name of his upcoming album, which is called "Chapter 0: With". It will celebrate Jinyoung's 10-year career in the entertainment industry.
"Chapter 0: With" is Jinyoung's first album and comes after "Dive", his debut single in 2021. The reports of the multi-hyphenate entertainer working on his solo debut album first came to light last year in November, and since fans have been waiting for it.
Jinyoung made his debut as an actor in 2012 with "Dream High 2", a Korean drama. After that, he made his debut as a member of GOT7 in 2014.
Before joining GOT7, the singer was also a part of the JJ Project, which was a duo created with another GOT7 member jay B, who made his debut with the band in 2012.
Apart from dropping the title of his debut album, Jinyoung also unveiled teaser photos and a schedule poster with details of the promotional content around the release of the record.
The promotional material as well as the highlight medley, video clips, photos, and more will start getting dropped from Monday, January 9, and continue until the 18th, when the album will be released.
BH Entertainment, Jinyoung's label, has added that the singer took part in the songwriting and production stages.
The last comeback by Jinyoung, outside of official soundtracks, was last year, along with the rest of the GOT7 members, when they released their hit single track "Na Na Na".
Meanwhile, Jinyoing is also a prominent actor and has a good lineup of work released in both the television and film industry of Korea. Furthermore, he has received critical acclaim for his performances in projects such as "A Christmas Carol", "Yaksha: Ruthless Operations", "The Devil Judge", and singer-songwriter is also a prominent actor in the 'Yumi's Cells" among others.
Recently, Jinyoung also made the announcement that he would be starting on a solo tour meeting fans in Asia called Rendezvous 2023.
The popular celebrity is also known for his philanthropic work. Last year, he made two charitable donations. He donated ₩30 million in August to help those impacted by the South Korean floods and in December he gave ₩50 million to a facility for children suffering from severe disabilities.