Celebrity
K-Pop Idol Jay B Of GOT7 In A Relationship With PURE.D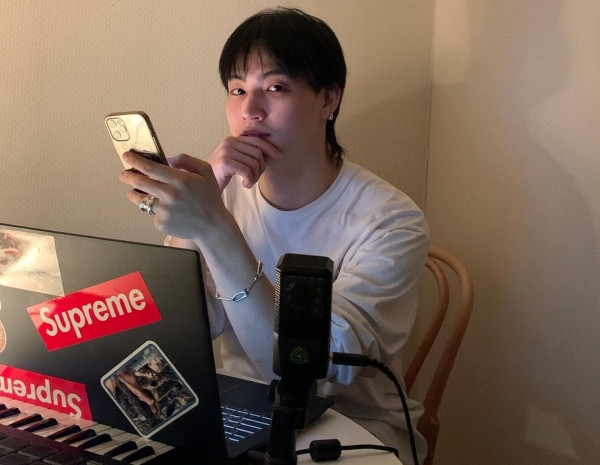 JAY B, who is a member of the K-pop band GOT7, has been in a relationship with PURE.D, whose real name is Kim Do Hyun. She is a YouTuber known for her special effects artistry and has been seeing the singer for nine months. The two had not made the relationship public.
The duo was reportedly introduced by a common acquaintance. Responding to the relationship report, the representatives of both celebrities have said that the two are treading cautiously as they both are in an industry that makes them known public figures. The representatives also said that the pair have maintained a good relationship for nine months and asked for everyone's continued support of them.
PURE.D is older than JAY B and was born in 1992, while the latter was born in 1994. She is known for creating and recreating various popular characters from films with her special effects art. The artist has recreated some realistic as well as horrific works of art with inspiration from "All of Us Are Dead", the Netflix series.
PURE.D has also recreated Kang Sae Byeok, the much-loved character from "Squid Game" played by HoYeon Jung. She has a well-followed YouTube account with 472,000 subscribers.
JAY B, whose real name is Lim Jae Beom, is the leader of GOt7, a member of JJ Project and Jus2, its sub-unit, as well as part of Offshore. The South Korean star made his debut on small-screen with "Dream High 2", a drama series, in 2012. He debuted as a part of GOt7's seven-member band along with the two members of the JJ Project in 2014 under JYP Entertainment.
The singer made his solo artist debut in 2021 with the single "Switch It Up".
In January 2021, it was announced that GOT7 had decided not to renew their contracts with JYP Entertainment and that each member would be pursuing separate solo ventures while keeping the band alive on the side.
In addition, JAY B was announced as the new recruit for H1GHR MUSIC in May 2021, joining the likes of Big Naughty, HAON, Woogie, Sik-K, and pH-1.
The artist has put out the seven-track extended playlist "SOMO: FUME" since joining the company. He has also collaborated with JUNNY, an independent artist, for his single "Nostalgia". The K-pop star also led GOT7's self-titled album "GOT7", the group's long-awaited comeback that was released in May 2022 under Warner Music Korea.