Celebrity
GOT7 Member Jinyoung To Comeback With Solo Album In January 2023, Embark On Fan Meet-And-Greet Tour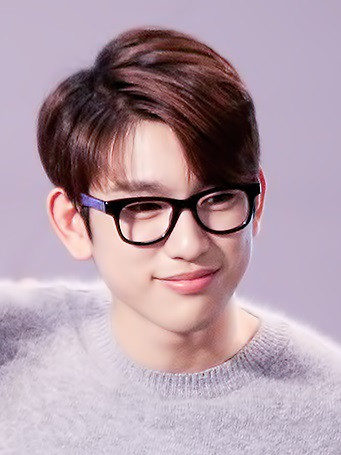 Actor and K-pop idol Park Jin-Young, who is popularly known as Jinyoung, is reportedly going to make a comeback in January 2023 with the release of a solo album.
The singer's management agency BH Entertainment recently confirmed that to mark Jinyoung's 10 debut anniversary, he is planning on dropping a solo album. The agency shared that in addition to releasing the solo album, the K-pop idol will also go on a domestic as well as international fan meet-and-greet tour.
Jinyoung had previously released "DIVE", his solo digital single in July 2021, nearly two years ago.
The news of the new album has been met with excitement by Aghases, the GOT7 fandom, on social media platforms and online communities.
The new album is going to be Jinyoung's first solo one and he has been involved in both composing and writing the lyrics. Fans are also awaiting the album with anticipation because the popular celebrity also did some great acting projects this year.
Between 2021 and 2022, the multi-hyphenate star starred in three K-dramas that were received very well by fans. His work included the crime and mystery television series "The Devil Judge". His role in "Yumi's Cell" and "Yumi's Cell 2", a romance television series, was also much appreciated.
Fans are also looking forward to his upcoming movie called "Christmas Carol", which is slated for a December 7 release. It is an action thriller that is based on an eponymous novel. The storyline basically showcases the actor's character, Joo Il Woo, who is on a journey to seek vengeance for the death of Joo Wol Woo, his twin brother.
If that is not all, Jinyoung is also busy at present shooting for "The Witch" (translated), the upcoming drama series based on a popular Kakao Webtoon.
Jinyoung has shared the movie's official poster on his Instagram. Incidentally, the K-pop idol had already made his mark as an actor before debuting as a GOT7 member in January 2014. He had a role in "Dream High 2", the 2012 KBS2 drama series.
In a past interview, Jinyoung mentioned that he keeps working on songs even in the middle of his busy schedule and that he wants to do a good job at both making music and acting. It seems that the heartthrob is keeping true to his words by working on the solo album, even with his fast-paced acting career.