Celebrity
BLACKPINK To Headline Coachella 2023? If Yes, Will Create History By Becoming First K-Pop Band To Earn This Distinction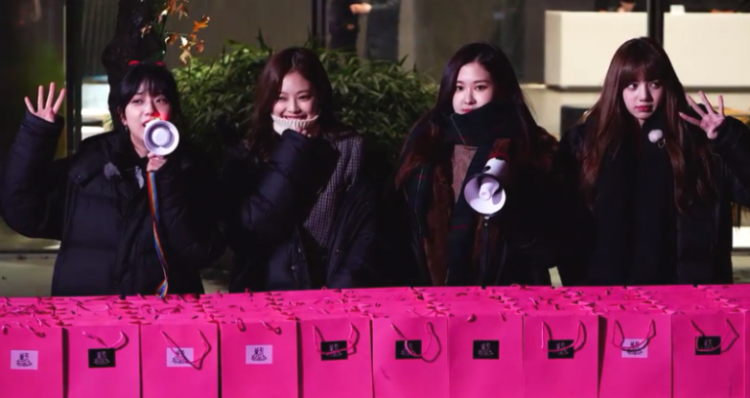 Media outlets and the internet is rife with rumors that the mega K-pop band BLACKPINK might become the sixth female musical act to headline the 2023 Coachella. If the gossip is true and the band indeed headlines the Coachella this year, then it will be the first K-pop band ever to earn this distinction, thereby creating history.
According to numerous media reports, rumors are taking over the music industry that BLACKPINK will join the ranks of Beyoncé, Lady Gaga, Ariana Grande, Björk, and Billie Eilish as female headliners at one of USA's biggest music festivals.
Incidentally, BLACKPINK was also the first K-pop band to perform at Coachella in 2019, however this time, as per the rumors, they are going to be headliners.
This year the Coachella will be held from April 14-April 23 in Indio, California at the Empire Polo Club. The other artists in the names for headliners include Frank Ocean and Bad Bunny.
Meanwhile, the rumors sparked up after a poster made the rounds on Twitter. It allegedly shows the lineup for the 2023 Coachella. Netizens believe that they have discovered a leak of the lineup, however, Coachella is yet to confirm the legitimacy of the poster or the claims.
If the information on the leaked poster, which has since gone viral, is correct then Justin Bieber is going to headline on Friday nights, i.e., on April 14 and 21. Furthermore,
As per the leaked poster, if it's real then Canadian superstar Justin Bieber is slated to be the headliner on Friday nights (April 14 and 21), while Puerto Rican rapper Bad Bunny will join BLACKPINK on Saturdays, i.e., April 15 and 22.
According to some eagle-eyed online commentators, the leaked poster is fake as they spotted incorrect spellings, namely that of the Australian music producer Alison Wonderland whose name is spelled erroneously as Allison Wonderland. A poster of this importance should generally not have typos or wrong spellings.
So far, the only confirmed headliner for the 2023 Coachella is Frank Ocean. He was booked for the 2020 festival, which was canceled, and Paul Tollett, the co-founder of the festival had told the media that the R&B singer would definitely be a part of the 2023 festival.
If the poster turns out to be false then it would not be the first time such an incident has occurred, because back in May 2022 a fake poster claimed that Kendrick Lamar and Dua Lipa would headline the 2023 Coachella along with Frank Ocean.