Celebrity
BLACKPINK Lisa's 'LALISA' Is The Most-Streamed K-Pop Soloist Album Of 2022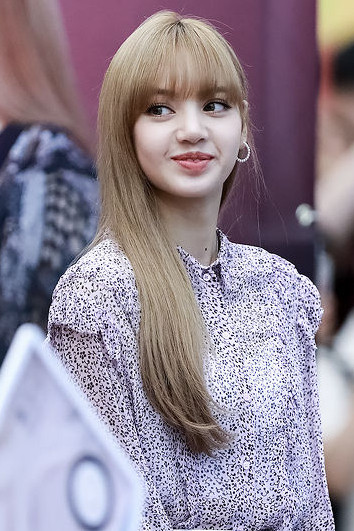 BLACKPINK's youngest member aka maknae Lisa released her solo debut album "Lalisa" in September 2021. Now, even more than after a year, the album, which comprised two songs, "Money" and the eponymous "Lalisa", continues to break and make records
Recently, Lisa achieved the milestone of becoming the fastest K-Pop Act to get over one billion Spotify streams. Moreover, both the album and its song "Money" are currently the most streamed album by a K-pop soloist and the most streamed song by a K-pop soloist respectively on the giant music streaming platform.
That's not all, the Thai-born singer was also 2022's most-streamed K-pop soloist on Spotify.
Meanwhile, it is not only on Spotify that Lisa has showcased her dominance this year. At present, she also holds the record on YouTube for the maximum number of views for a solo artist's music video on its debut day, as the "Lalisa" music video had earned over 70 million views within 24 hours of being released on YouTube.
Furthermore, both the songs of the album respectively have more than 500 million YouTube views. Lisa is also Instagram's most-followed K-pop artist with 85 million followers.
Keeping all these factors in mind, it should not be surprising that the album "Lalisa" emerged as Spotify's most streamed album by a K-pop artist in 2022, with a record of more than 400 million streams.
The year has indeed been huge for this BLACKPINK member as she also became history's first soloist to win the Best K-pop award at both the MTV Video Music Awards US and the MTV Europe Music Awards in 2022.
Lisa also returned along with BLACKPINK with the group's second album "Born Pink", which was released in September. The band is currently on a world tour and has ended with the US leg of their shows. They have now released the dates and venues for the world tour concerts in Asia.
The mega K-pop group will start 2023 with their Asian leg of the tour, with the following cities and dates:
Bangkok - January 7 and 8
Hong Kong - January 12 and 14
Riyadh - January 20
Abu Dhabi - January 28
Kuala Lumpur - March 4
Jakarta - March 11
Kaohsiung - March 18
Manila - March 25
Tokyo - April 8 and 9
Singapore - May 13
Osaka - June 3 and 4.
The Asian part of the world tour will include 18 concerts spanning 11 cities in different countries.