Celebrity
Netflix Series 'The Glory' Producers Deny Reports That Song Hye Kyo Asked To Delete Her Photos & Videos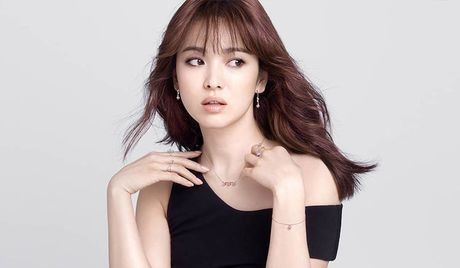 The producers of the upcoming Netflix series "The Glory" have refuted reports that the Korean actress asked her photos and videos to be deleted.
Korean actress Song Hye Kyo, who is starring in the upcoming Netflix series "The Glory" reportedly demanded her related pictures and videos, including the character poster, be deleted on different platforms, according to rumors.
As per the rumors, they deleted another photo as the label did not react well and it is causing quite a lot of controversies now. Usually, they just take down a post when there is a bad reaction, therefore the community management must be really serious to take down photos, videos, and posters.
However, the representatives of "The Glory" shared that the video was created to express their gratefulness toward the audience's great love for Korean content in 2022, with a focus on the work released this year. However, it had to be deleted because it included "The Glory" before the premiere of the show.
Talking about the character poster of the show, the representatives mentioned that while editing the phrase on the poster, some content that was not in the final version got included during the editing process, leading to back-and-forth sends. Therefore, it was ultimately taken down.
The representatives further stated that Song Hye Kyo had not made any request to delete the media, which led to a heightened debate among netizens.
Netflix will premiere "The Glory" on December 30 KST when eight of Part 1 will be dropped. Additional eight episodes comprising Part 2 are slated for release in March.
The series will narrate the story of an ex-victim of brutal school violence who swears to get vengeance after becoming the homeroom teacher of the elementary school where her bully's child studies.
Song Hye Kyo, who previously worked with Kim Eun Sook, who wrote "The Glory" on "Descendants of the Sun" will be seen in the role of the vindictive protagonist called Moon Dong Eun. The series also stars Lee Do Hyun as the male lead and will be seen in a complicated role.
The other actors who will be seen in pivotal roles include Kim Hieora, Lim Ji Yeon, Cha Joo Young, Park Sung Hoon, Jung Sung II, Yeom Hye Ran, and Kim Gun Woo.
Incidentally, each of the nine posters' backdrops shows the devil's flower, morning glory, which symbolizes that each character has the desire to protest with god.