Celebrity
BTS Jin Discloses He Feels Like An Asteroid Drifting Away, Was Afraid He Would Be Left Alone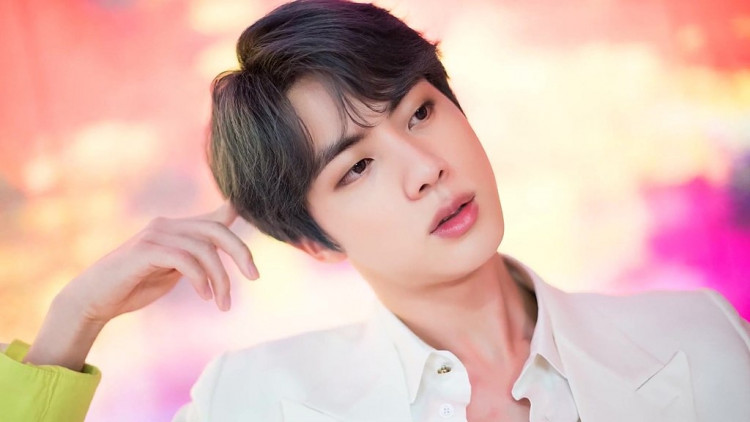 BTS member Jin, who recently released his single "The Astronaut" in collaboration with Coldplay, has now revealed that he feels like an asteroid drifting away and was afraid that he would be left alone.
The singer spoke about his feelings of isolation and heartbreak while writing the song "The Astronaut". Previously, the "Worldwide Handsome" singer had admitted on Weverse magazine about his writing process and claimed that he wrote lyrics based on real experiences as he has a simple and direct personality.
The song "The Astronaut" talks about his isolation and this theme has been prevalent in his other music too, including "The Night", his first-ever self-composed song that spoke about leaving a lifelong pet companion behind.
Meanwhile, Big it Music has dropped new preview photos of the singer's latest Photo-Folio called "Sea of Jin Island", which showcases his love for fishing that completely goes with the theme of his viral hit song "Super Tuna".
Jin is the picture of a happy and handsome in the new eight photo-folio, which began with Jin's idea and expresses various emotions that one can feel in the sea with three concepts.
The concepts include Jin appearing as a proud captain on the sea, the next concept seeing him as a pirate who is fearful, lonely, and unfamiliar with the port, and the third concept of a courageous fisherman whose life is the sea.
"Sea of ​​JIN island" also includes photos of tuna fishing during the filming and behind the scenes of the "Super Tuna" song. The song itself was improvised by the BTS singer who loves fishing as a hobby. In fact, it was revealed that Jin actually caught a tuna during his latest photoshoot.
Ahead of Jin, Jungkook, Jimin and RM had released their photo folios. "Sea of JIN island" will be released on December 2, which is the same day RM's solo album "Indigo" will be dropped.
Incidentally, "The Astronaut" is the fastest solo album in Circle Chart history to surpass 1 million copies sold. In fact, within the first week of release, it sold a whopping 770,000 copies, which is the most number of albums that a soloist sells. As of November 16, the song has sold a total of 1,024,382 according to Circle Chart (Gaon Chart).
Jin is the first member of BTS who is going to enlist for his compulsory military service soon.