Music
BLACKPINK 'BORN PINK' Tour Re-Affirms Band Member Jisoo, Jennie, Rosé, & Lisa's Megastar Status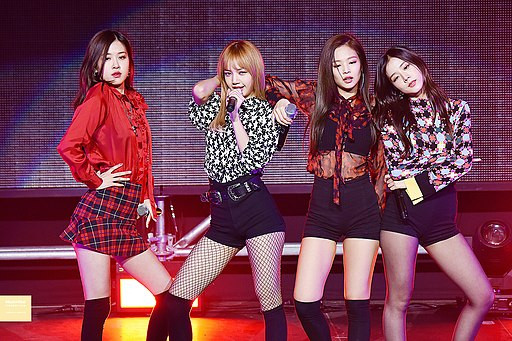 BLACKPINK's enormous success worldwide is something akin to a miracle, considering how little music the band has actually released since debuting in 2016.
It's a real testament to the four band members, namely Jisoo, Jennie, Rosé, and Lisa's charisma and charm and the way they successfully command such electric fanfare. The power is magnified onstage, as can be seen during the "Born Pink" world tour on which the four superstars have currently embarked.
The massively successful K-pop girl's band is at present conducting the North American leg of their tour. The tour's shows are where fans are experiencing first-hand the magnitude of BLACKPINK's star power. It is interesting, that though the band may still not have a robust discography under their name, they totally make up for it with their strong stage presence and performance, showing the world why they are megastars.
The "Born Pink" concert opens with the older, super popular, and chart-busting tracks "How You Like That," "Savage." and "Whistle". After that, the four band members introduce themselves and interact with the audience, reconnecting with fans, and making them giggle.
The next part of the setlist gives attention to the band's softer side with songs such as "Don't Know What To Do" and "Lovesick Girls." The group's live instrumentalists accentuate the four's vocals beautifully.
Following the soft setup is a video segment with a dystopian-style setting, allowing for the perfect backdrop for the girls to render "Kill This Love," "Crazy Over You," "Playing With Fire," "Tally," and "Pink Venom." During this phase there is ample freestyle dancing and high-energy dance break, allowing each BLACKPINK member, the live band, and the dance ensemble to have their own high moments.
Next is the time for all the solo acts allowing each singer to own the arena. After that, all the girls return to the stage as a foursome with an impactful performance of "Shutdown" and then the softer "Typa Girl".
Following that the girls interact with the crowd again before teaching the audience the key choreography for the iconic "DDU-DU DDU-DU," before belting out the song and when the arena is at maximum hype the girls begin to sing "Forever Young", turning the stadium into one big party place.
It is now when the four bid goodbye, with the light dimming down, and the crowd requesting an encore. Of course, it is just an act, with the four reemerging on stage wearing their tour's merchandise of t-shirts and sweatshirts, as they sing "Yeah Yeah Yeah" and then proceed to the more intimate "Stay".
Finally, BLACKPINK asks the spectators to put down their phones and just dance along, while starting with the last song of the night, the very fitting, "As If It's Your Last"!
The concert shows highlight why BLACKPINK is BLACKPINK and re-affirms their alpha status as megastars.