Celebrity
BTS V Arrives In Paris For Mystery Project, Airport Fashion Leaves Everyone Drooling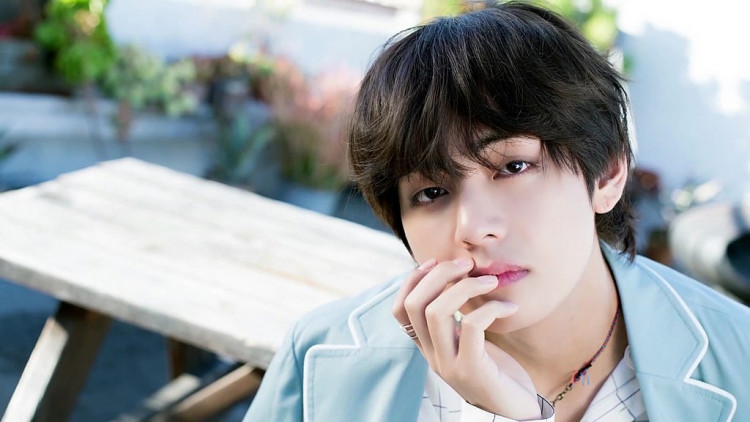 BTS member Kim Taehyung aka V is in the City of Love, Paris. He was seen flying out of Seoul's Incheon International Airport recently.
Fans were surprised to spot the heartthrob at the airport as BTS's management agency HYBE had never mentioned anything about him going somewhere or that he had an overseas schedule.
At that point, fans speculated that the superstar was either flying to Qatar or Mexico, but it seems that he is back in one of his favorite cities.
There were rumors that V was travelling to Mexico to shoot for Youn's Kitchen because according to reports, he is going to make an appearance on the show with Choi Woo-Shik and Park Seo Joon.
According to the ARMY, TaeTae could be in Paris to shoot a music video. His solo album is going to be released in either December this year or early next year.
V's last trip to Paris was for his Fashion Week appearance for the luxury brand Celine as a guest, where he completely stole the show along with fellow megastar and member of fellow South Korean band BLACKPINK's Lisa who is an ambassador of the brand.
Meanwhile, Taehyung's airport fashion has left everyone drooling over him. The globally popular singer looked incredibly handsome when he was spotted at the Charles De Gaulle Airport after landing in France, even though he had a long overnight flight. V was seen wearing a leather jacket and blue jeans with a T-shirt and a grey mask covering his face.
Incidentally, the K-pop idol bagged a new Melon Music wards plague on November 12, outshining all the other nine artists who were his co-nominees. He also scored the highest rank in the Top 5 among all the BTS members.
However, fans have recently been worried about V after hearing about his diet that left him tired and exhausted at all times. Furthermore, the star revealed that whenever he was on a diet he has no energy left. TaeTae shared that he did not know that dieting was this hard.
In other news, BTS's youngest member aka the band's golden maknae Jungkook has traveled to Qatar ahead of the 2022 FIFA World Cup. He is going to be performing at the prestigious opening ceremony of the show, where other globally popular stars are also going to perform.