Celebrity
BTS Jin To Release First Solo Single 'The Astronaut' On October 28, Shares Cinematic Trailer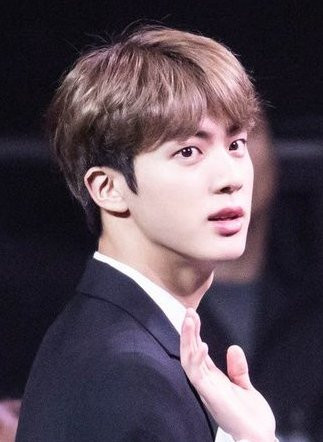 Big Hit Music has dropped the trailer and details for BTS band member Jin's upcoming single called "The Astronaut". The music label shared a cinematic trailer for the solo track recently as well as the promotional schedule for the album.
The song is scheduled for an October 28 2022 release at 1 PM KST. The "Worldwide Handsome" K-pop megastar will enlist in the military this year before his 30th birthday in December. So basically, this is Jin's gift to his fans before he leaves for his service. In fact, according to a press release by the music label, the track is meant to be a gift for the fans.
The "Super Tuna" singer also dropped the first cinematic trailer for the upcoming song. The video begins with an astronaut exiting a massive space station that looks from the future, floating high above the earth. From there, he is seen traveling toward an alien light source, while also witnessing a meteor shower, going past asteroids, satellites, planets, and moons on his way.
As the video snippet comes to an end, a light encompasses him totally before the song's logo appears on the screen. The official solo track will be released with two versions as a physical single album.
Big Hit Music also shared a nicely-explained promotional schedule for the song, in addition to the release date and trailer. In the upcoming few days, various teaser posters and photos will be released.
The official poster was unveiled on October 19, while three different concept photos will be released on October 23, 24, and 25 respectively. A video teaser will be released on October 26.
Pre-orders for the single and the album for the album and the single have already opened. For now, fans cannot contain their joy and are congratulating Jin on social media. They are also praising the singer for his creativity and for uniquely promoting the album.
As soon as his solo release takes place in October end, Jin will start the process of his military enlistment with the government of South Korea.
Incidentally, the other band members of BTS will carry out their respective military services based on their own individual plans. All seven members will eventually enroll in the mandatory service. The group will reconvene in 2025 after everyone's compulsory military service is successfully completed.