Celebrity
BTS: Seoul Lights Up With Ads To Celebrate Band Maknae Jungkook's Birthday On September 1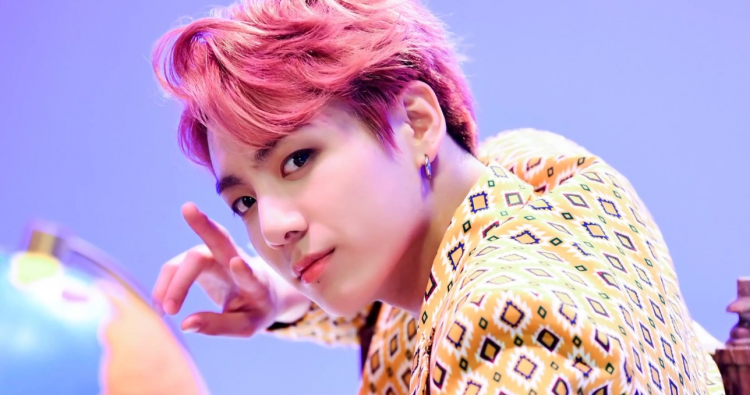 Jungkook, the youngest member of BTS, will be turning 25, in international age, on September 1. To celebrate the joyous occasion of one of the biggest stars of South Korea, the capital city of Seoul has turned the event into a sort of Golden Maknae festival.
The face of the "Left and Right" singer is highlighted almost everywhere the eyes go, from subways and billboards, taxis and buses, to LEDs and streets.
The Kookoo buses running on the bustling streets of the capital city have JK's face plastered all over them. The Gangnam Station Exit 2 welcomes passengers with Jungkook's birthday screens.
The preparations for Jungkook's birthday are in full swing. In the world of the K-pop industry, the birthdays of idols are a huge thing as it means loads of avenues for fans to show their love. They pool money to buy ad space on various platforms by voting on different apps.
For arguably Korea's most famous band, BTS, the birthday celebration of the members reaches the pinnacle of grandiosity. The faces of the Bangtan Boys are plastered on various parts of the city. The same holds for Jungkook's upcoming birthday.
In fact, not just in Korea, but worldwide fans buy ad space in various parts of the world, with birthday wishes for members of BTS seen all over the globe, such is the scale of celebrations.
Already, many ads can be seen in front of the building of BTS's agency, HYBE. Moreover, September is the birthday month of not just one but two members, the band maknae and the band leader RM on September 12. As a result, birthday ads for Namjoon have also started becoming visible in several parts of Seoul.
A massive ad for Jungkook was also seen at Lotte World, with a video that showcased several moments from live performances highlighting the beloved star's powerful stage aura. A huge ad for Jungkook also graced the Hamilton Shopping Mall in Itaewon City.
Meanwhile, the Chinese fanbase of Jungkook has created a JK's Magic Shop room in the middle of Hongdae street in Seoul. The place has been filled with the maknae's framed photographs, paintings, as well as antique pieces. The Baby Highness big doll here has become a major attraction spot, with the ARMY gathering in large numbers daily to see and capture its photos.
In addition, more than 400 cafes all over South Korea are hosting special events to mark the megastar's birthday.