Celebrity
BLACKPINK To Host First Of Its Kind In-Game Concert 'The Virtual' In Collaboration With PUBG, While Dropping Special Song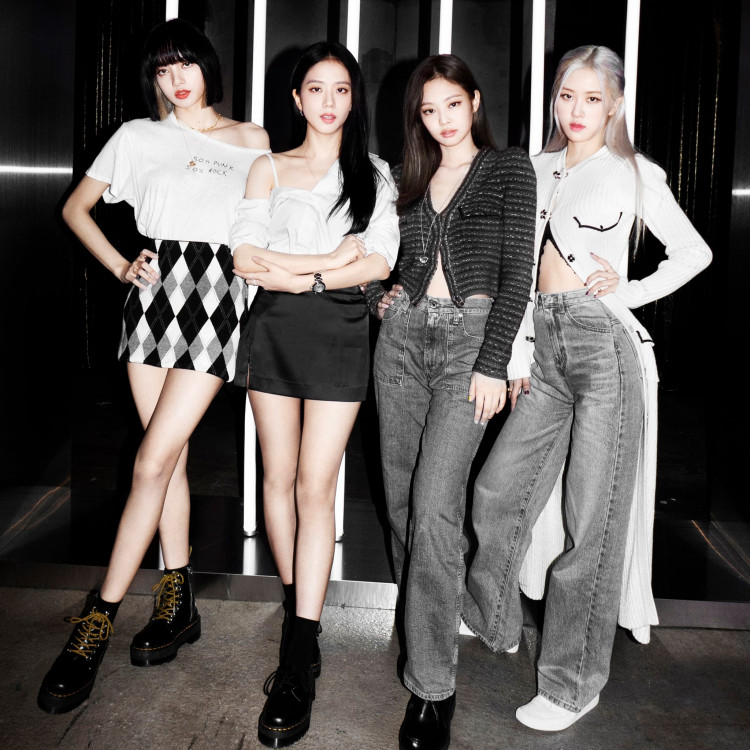 Mega K-pop girls group BLACKPINK recently announced that they will be hosting a virtual concert in collaboration with the in-game virtual world of PUBG Mobile later in July.
The upcoming event "BLACKPINK:THE VIRTUAL" will run over two weekends in North and South America, first during July 22-23 and then during July 29-30. The event will take place during July 23-24 and July 30-31 in other countries.
The exciting news was shared by BLACKPINK and PUBG Mobile via a pink and black poster to announce the collaboration. PUBG, which is short for PlayerUnkonwn's Battleground Mobile game, will provide a platform for the iconic band.
A representative from YG Entertainment, the K-pop band's label, mentioned that the in-game concert has new features that BLINKs can look forward to. They further shared that apart from the three-dimensional avatars of the four members, i.e., Jisoo, Jennie, Rosé, and Lisa, the three-dimensional performances and sounds will come to life via the game production company PUBGM's high-quality technology.
That's not all, the band will also drop a special song during the virtual concert, which will give fans a unique new experience. Motion capture will help complete te performances, giving a lifelike vibe akin to the real thing.
With this surprising team-up, BLACKPINK becomes the first K-pop act to host an in-game concert. Incidentally, it is also the second time that the quartet is collaborating with PUBG, which had earlier used the band's songs from the 2020 release "The Album" as PUBG Mobile's lobby background.
As of now, it is not clear what the band has in store for the BLINKs in terms of the performances they will be lining up virtually. Meanwhile, users of PUBG Mobile will be able to get free tickets for the in-game concert with reservations starting on July 15. Furthermore, users can download in advance the concert resource pack on July 16.
YG Entertainment recently confirmed the comeback of BLACKPINK, which has been on a sabbatical for quite some time as a group, with a new album. The group will apparently release brand new music next month in August. Moreover, the band is also planning a world tour by the end of this year, which they said would be their largest ever.
For nearly the past two years, the band members have been more focused on their solo projects and individual collaborations with famous luxury brands.