Celebrity
BTS: Jungkook's 'Stay Alive' Overtakes V's 'Christmas Tree' By Crossing 100 Million Spotify Tunes Faster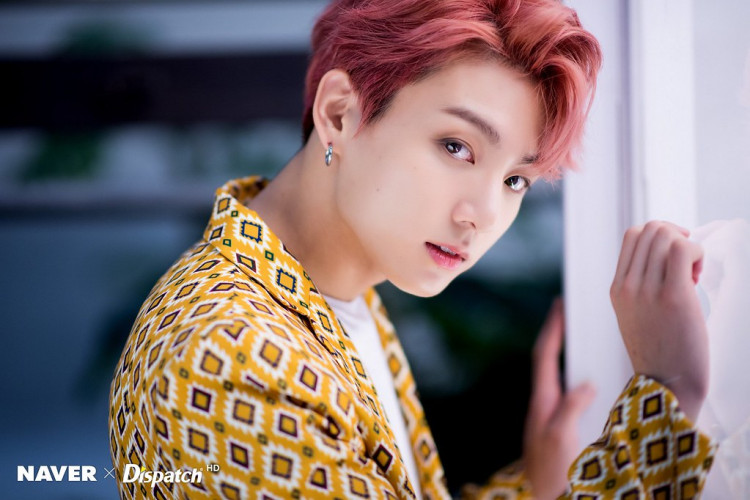 Jungkook's "Stay Alive" has crossed over 100 million streams on Spotify. It is the official soundtrack of "7FATES: CHAKHO", the BTS webtoon. The track, which was released on February 11 this year was produced by fellow BTS band member SUGA.
"Stay Alive" has now become the fastest OST by a Korean artist to reach the 100 million streams mark on Spotify, that too without any promotion.
The song has also surpassed "Christmas Tree", the superhit ost by fellow BTS member V, which is the official soundtrack for the popular K-drama "Our Beloved Summer", after having attained the 100 million mark in 89 days.
"Christmas Tree" had reached the same mark in 124 days and at that point became the fastest Korean OST to garner 100 million streams in April 2022.
Earlier, "Stay Alive" became the fastest song by a solo artist from Korea on Spotify to have reached 90 million streams in just 73 days. In addition, the OST had topped the Worldwide iTunes Chart. The track also received the highest streams for a soloist's track on the very first day as it got 4.27 million Spotify streams.
Meanwhile, Jungkook has revealed that he has already seen the Netflix shows "Bridgerton" and "Inventing Anna".
The golden maknae of BTS, Jungkook is quite active on his personal Instagram handle and posts selfies, pictures from live performances, and dog videos from time to time. Now the megastar K-pop idol has disclosed what he has watched on Netflix.
Jungkook frequently chats with his fans on social media. Recently, the South Korean singer put up a "Question and Answer" poll, where he asked fans for Netflix recommendations.
A fan replied by recommending the Japanese suspense series "Alice in Borderland" because it was fun. Jungkook replied saying that he had already seen it.
Another ARMY mentioned the Academy Award-nominated film "Don't Look Up" featuring Leonardo DiCaprio and Ariana Grande. The K-pop idol said he had already watched it too.
Jungkook then mentioned that he had also seen the very popular Netflix originals"Bridgerton" and "Inventing Anna".
Incidentally, the streaming platform released the second season recently. Inventing Anna is the story of Anna Sorokin, the fake German heiress.
The very popular and much-loved singer also recently revealed that if he were given a chance for spending a weekend with the ARMYs then he would go with all of them to an amusement park.