Music
Psy Releases 'Ganji' Performance Music Video Featuring Jessi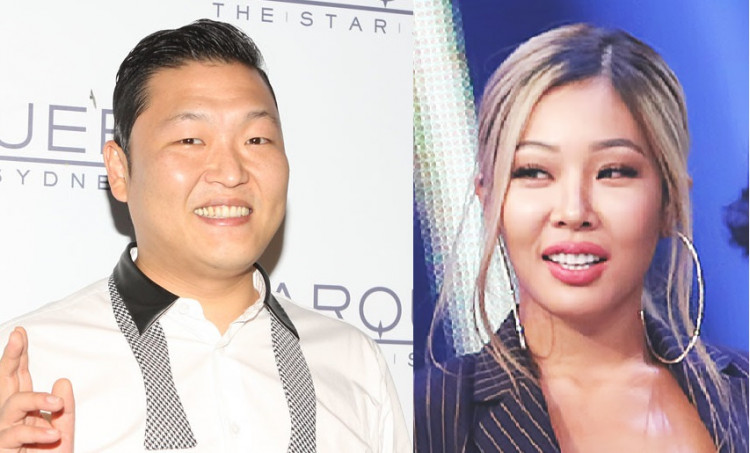 South Korean sensation Psy has released the performance music video for his next, new track "Ganji", which features Korean-American singer and rapper Jessi.
The song is from Psy's latest album "PSY 9th", which includes the chart-busting title track "That That" featuring SUGA of BTS, who also produced the song, "Celeb" starring Suzy, and "Now" featuring Hwa Sa of MAMAMOO. The latter is a Korean remake of "When The Rain Begins To Fall", the 1984 hit by American singers Pia Zadora and Jermaine Jackson.
Incidentally, "That That" made its debut at No.80 on the Billboard Hot 100 Chart. The music video has generated over 134 million YouTube videos since its release. Psy dropped his ninth studio album on April 29, 2022.
Now Psy has dropped the performance video for "Ganji" on May 11 at 6 PM KST on YouTube. The track is a hip-hop/rap collaboration, whose title basically means swag in Korean. In the video, Psy and Jessi take over the P Nation label building with their dances.
The vertical performance video starts with the "Gangnam Style" singer seen in a complete white attire, paired with a silver bomber jacket and tinted eyeglasses.
The singer begins to rap, while he is sitting with a red-clad group of dancers. Next, Psy is seen dancing with the dancers while rapping and moving around numerous sets like the lobby of a building, a living room, a conference hall, and a rehearsal hall.
After that, Jessi makes her appearance while rapping. She is seen in a black blazer dress paired with glamorous accessories, sunglasses, and thigh-high boots. The lissome artist goes on to join Psy and the rest of the dancers. The whole visuals look as swag as the song's title.
The contrast of Psy's all-white attire and Jessi's all-black ensemble against the red of the background dancers make the visuals peppy and delightful.
The album has more collaborations with Sung Si-Kyung, Crush, and Epik High's Tablo. Psy has hinted about two more upcoming music videos for "Happiness" featuring Crush and "Everyday" with trailer releases.
Psy has also released the music video on YouTube for "Celeb", where he is seen dancing with singer Bae Suzy. The video has garnered 13 million views on the video streaming platform within eight days. The performance video for the same was also dropped on May 4 on Psy's YouTube Channel.
Check out the performance video of "Ganji" here.