Music
BTS's 'Dynamite' Smashes Two Billboard Records By Justin Bieber & PSY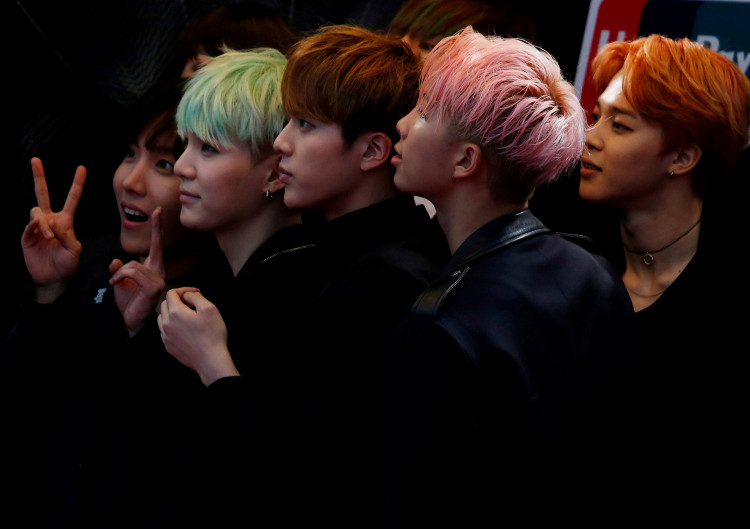 The world's most phenomenal K-pop group BTS proves its phenomenology as it smashes the records of the music industry's charting singles Despacito and Gangnam Style on Billboard!
BTS dominates Billboard
Another milestone and history that is worth remembering for happened, and it is BTS to positively blame for the phenomenon. That said, the world's most phenomenal K-pop group has made another record on Billboard, beating two records set by two artists.
Furthermore, on April 6 (Monday) local time, Billboard released the latest charts for the weekly figures that end on April 10 (Saturday). And with the charts, shows that the K-pop boy group's longest-running smash hit single Dynamite comes in handy at No. 30 on Billboard's Hot 100.
It apparently states that BTS's Dynamite is among the most famous and in-demand songs in the United States on top of all the genres that come together.
BTS's 'Dynamite' beat records
Moreover, Dynamite has been on the said chart for 32 weeks now and has officially dethroned PSY as the artist behind the song Gangnam Style in 2012. BTS's Dynamite replaces PSY's hit single as the longest-charting song by a Korean artist on Billboard's Hot 100, as per Soompi.
For seven good years, PSY's Gangnam Style owned the throne, and the time has come for the legendary hit track to pass its reign-to BTS!
Also, on top of the impressive milestone of the Grammy-nominated band, Dynamite is now the first single by a Korean artist ever since to rank atop the Hot 100 since August 2020and has never come down the Top 50.
As the band's first full-English single spends its prosperous stay on the said chart, it has also taken the records of Luis Fonsi and Daddy Yankee featuring Justin Bieber track Despacito that have stayed on the No. 1 for 17 weeks.