Celebrity
BLACKPINK Apparently To Make June Comeback, But Are You Excited? BLINKS Seem To Have Lost Interest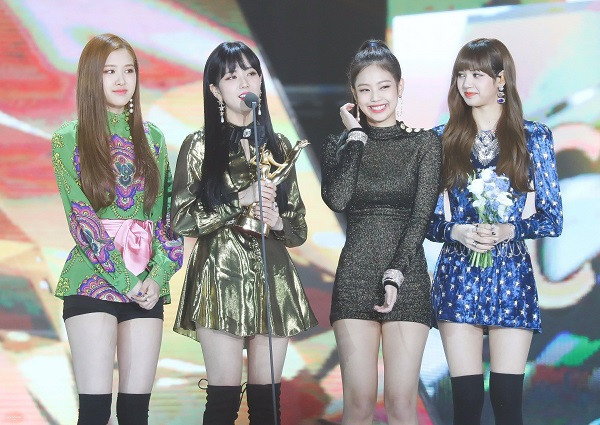 BLACKPINK's much-awaited comeback could finally happen in June if the reported information from an industry insider is true. However, it seems that the K-pop girls group's fandom, the BLINKs have lost interest!
Going by the various discussions that fans have been participating in online communities and social media platforms, the common feedback is that BLINKs are not excited about the news. Many are also of the belief that BLACKPINK's management agency YG Entertainment does not stick to the reported comeback dates of their artists.
According to a media report, a K-pop group as huge as BLACKPINK making their fans wait for such a long time is painful, it has been more than a year and a half already! The group is gradually disappearing from the radar.
A fan shared her feelings about the rumors of BLACKPINK's comeback in a Reddit post. Rather than looking forward and being excited, the BLINK informed that she is no longer interested in what the quartet is going to offer this time. She reflects the thoughts of scores of fans who feel like they have just moved on.
Even the ones who were huge fans and would binge-watch old interviews and other BLACKPINK-related content don't view the band members' accounts or follow band-related media. They do not care to know about the K-pop idols' individual journeys related to their brand ambassador fashion work or magazine covers.
According to many former fans, now it is easier to obsess over other groups, so it is not that they have to depend only on BLACKPINK for entertainment.
Many also feel that the comeback as of now is partly confirmed and they will not get unduly excited or develop an interest until and unless thay actually see a new music video by the group.
Some BLINKs are also sad that YG Entertainment never took advantage of BLACKPINK's hype in the US.
Multiple media newsites and outlets reported on April 26, based on the statement of an insider, that BLACKPINK was slated for a return in June.
Sceptical fans soon started commenting on various portals that the date basically meant not summer but fall, while others added it was going to be more likely in winter!
For now it seems no one is planning on believing YG Entertainment and more than that, a huge chunk of BLINKs are soon turning into erstwhile fans, and do not really care about the news.