Celebrity
Overwhelming, Discourteous Crowd Greets Hyun Bin And Son Ye Jin At LAX Airport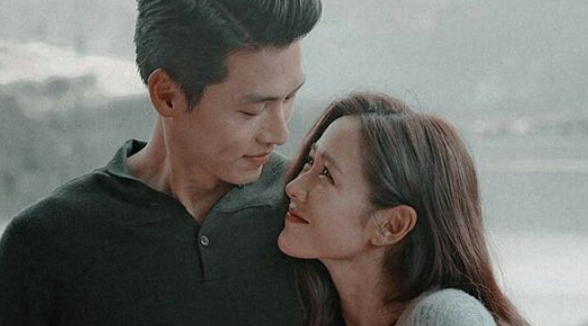 The arrival of South Korean stars Hyun Bin and Son Ye Jin at the Los Angeles International Airport recently was met by discourteous fans. The couple is in the City of Angels to spend their honeymoon.
Numerous fans had gathered at the LAX airport to welcome their beloved idols from South Korea and congratulate them on their recent wedding. Many of the fans were seen shouting congratulatory messages to the two stars, some were even seen carrying gifts for the newlyweds.
Hyun Bin and Son Ye Jin greeted several of the fans with smiling faces, as well as thanked and acknowledged their congratulatory messages.
Some netizens have, however, raised concern and criticized the behavior of many of the fans who had gathered at the airport, saying that they were discourteous. It is because several fans were crowding around the two South Korean stars, without wearing masks, and also capturing close-up photos without taking any permission from them.
Quite a few of the fans even approached the duo to talk to them, even as they were busy trying to contact their ride.
Some of the intrusive fan videos have already made their way to online communities and social media platforms. In one video, the duo is seen is waiting at the conveyance belt for their luggage. In another fan-account-shared video, Hyun Bin tells fans to move back as they crowd around him and Son.
In yet another video, Hyun can be seen pulling his wife away from the road, as a shuttle bus passes by.
Meanwhile, the two were reportedly seen traveling with golf gear along with other luggage, giving rise to the speculation that golfing will be a part of the activities, which they will enjoy in LA.
The two stars got married on March 31 and their agency recently shared photos from the wedding. The caption accompanying the photos informed that the duo wrapped up their wedding with the support and blessings of everyone.
Hyun Bin is a top Hallyu star who has appeared on successful television shows and starred in box office hits. He is one of South Korea's highest-paid and most influential actors, who has also won numerous awards in his career.
Hyun's agency confirmed on January 1, 2021, that he was in a relationship with actress Son Ye-jin, who was also his co-star in "The Negotiation" and "Crash Landing on You".