TV
'Crash Landing On You' Adapted Into A Musical Show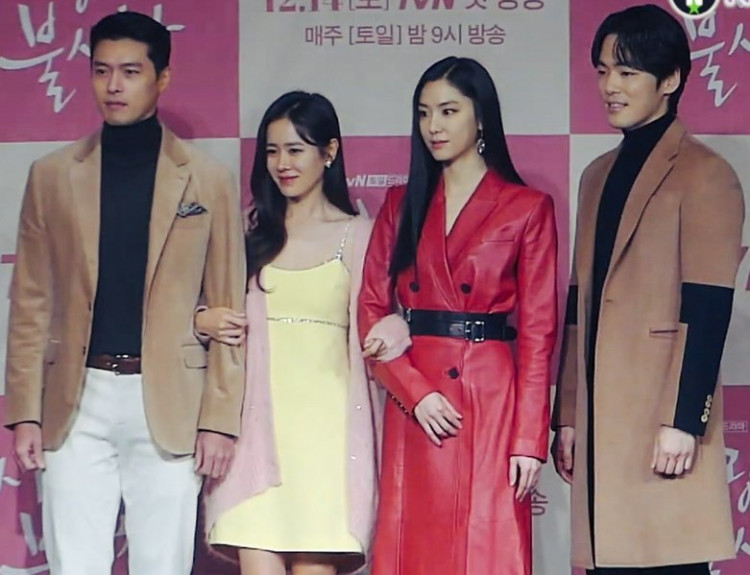 tvN's Crash Landing On You is coming back on televisions, but this time, it would be in the form of a musical.
'Crash Landing On You' now a musical
In a published report by Soompi, production company Pop Music announced on March 29 (Monday) that tvN's Crash Landing On You will be adapted into a musical show.
That said, the hit love story show is returning in the form of a musical genre, exciting its avid viewers and supporters massively. The music version of the show will be up by 2022, with no further details announced.
As per a source, production companies Pop Music and T2N Media have already finished signing global publication rights with Studio Dragon. According to its agreements, the initial planon carrying out performances for the show will start in Seoul, South Korea by the middle of 2022.
The TV show tells the inspiring story of a wealthy South Korean woman (Son Ye Jin), who did an emergency landing in North Korea. She then met a North Korean military officer (Hyun Bin), kicking off their love story.
Here is what Pop Music has to say about the news
In a statement, Pop Music CEO Kim Jin Seok shared, "We concluded the deal for publication rights with Studio Dragon, and we plan to start choosing the main staff and begin casting."
He added that the production will be doing their best to come up with a good project. He continued,
"Since it's a project in which the fame of the source IP (intellectual property) is very large, we've already received inquiries from many actors and foreign production companies."
Crash Landing On You is among the major hit, flying atop with Grammy-nominated band BTS and Oscar-winning film Parasite. All three are the top drivers of Hallyu last year, based on the report by the Culture Ministry and the Korean Foundation for International Culture Exchange.