Business
Real-Life Couple Hyun Bin And Son Ye Jin Star In One Commercial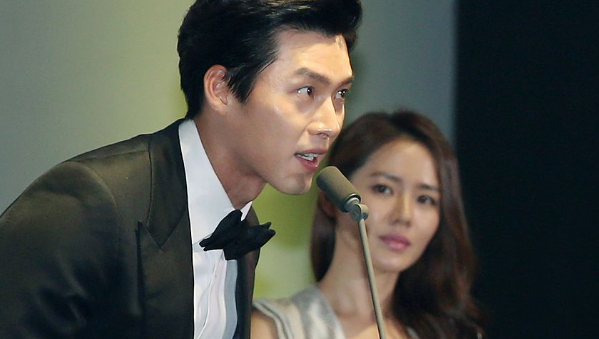 The love month could never be as good and sweet! Hyun Bin and Son Ye Jin radiate their affection and sweet gestures for each other in a new commercial.
Hyun Bin and Son Ye Jin teams-up for a new advertisement
In the Philippines, fans of the South Korean stars Hyun Bin and Son Ye Jin, who happened to be a real-life couple, went nutty as a fruitcake when both artists appeared in one commercial.
Soompi stated that on Valentine's Day, February 14 (Sunday), Philippines' Smart Communications dropped its newest advertisement starring the Crash Landing on You stars Hyun Bin and Son ye Jin. The video was uploaded on the firm's official YouTube channel, earning tons of views.
The commercial showcased the affection of the couple
Hyun Bin and Son Ye Jin recently made their relationship public, making the commercial an internet buzz. The two stars can be seen sweetly gazing at each other in the advertisement, while the actor gives a digital flower to the actress.
In an interview, Hyun Bin said, "I really enjoyed filming this, so I hope the video could capture and relay the on-set atmosphere."
In The Qoo, comments from the netizens began to flourish. Some comments are: "They just make my hearts warm. I'm happy for them," "Can you two please get married?" and "The chemistry between them is impeccable."
Hyun Bin and Son Ye Jin shot the commercial before going public
Furthermore, the commercial starred by South Korea's most prominent artists were filmed before they publicized their real status. Since then, both stars signed a contract with the telecommunications company and have been starring in their solo advertisements.
In a behind-the-scenes video for the advertisement, the real-life couple gave their ever-supportive Filipino fans a greeting and warm message. Also, the two stars showed their excitement for everyone to witness the final product.
Meanwhile, Son Ye Jin is gearing for her Hollywood movie The Cross, while Hyun Bin is preparing the shoot the sequel of Confidential Assignment.