Celebrity
BLACKPINK: Jisoo Showcases Dior's New Spring/Summer 2022 Collection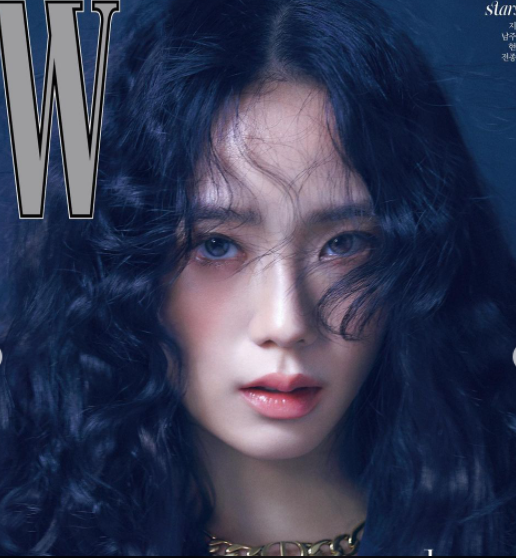 BLACKPINK's Jisoo recently did a photoshoot for Dior's Spring/Summer 2022 collection by Maria Grazia Churi.
The BLACKPINK unnie is the global brand ambassador of the French luxury giant. In the newly released photos, she is seen embodying a contemporary feminity inspired by the 60s.
The K-pop idol is seen in various attires, which include an all-yellow ensemble comprising of a jacket and skirt paired with the Dior Idole Boot and micro Lady Dior bag.
Another outfit, a matching black Macrocannage Blouse with short sleeves and a miniskirt showcases the impeccable effect of a quilted technical taffeta. A black mini dress with a halter-style top is the perfect ensemble for a night about town.
From miniskirts and boxy jackets to a yellow micro-bag version of the couture house's iconic Lady Dior bag, Jisoo looks divine as she takes the viewers around the world, making the last stop at the legendary Piper Club in Rome.
The superstar shows why she is the quintessential Dior girl by anchoring the electrifying styles in a vibrant interpretation of modernity. Dior's SS22 collection is all about structured, clean, and strong silhouettes.
The special shoot for the collection also highlighted the dynamic, playful, and ever-evolving partnership of Jisoo and Dior, which started when the K-pop idol was first signed on as the local ambassador for Dior Beauty.
The singer went on to become the official global ambassador of the brand in March last year. Dior and Jisoo are an incomparable match, with the South Korean artist embodying each collection's essence like a second skin.
You can watch Jisoo in the special Dior SS22 shoot and video here.
The BLACKPINK band member also features in Vogue Korea's April 2022 edition. The aesthetic cover shots are in black and white and show the singer wearing Christian Dior.
Meanwhile, Jisoo has been concentrating on her acting career by being the lead in the controversial K-drama "Snowdrop". She stars alongside in the series whose plot revolves around two college students who fall in love against the backdrop of South Korea in 1987. It was a significant year in the nation's history when a popular movement took place countrywide and compelled the ruling government to hold elections.
With each new episode, the plot of the series keeps getting further entangled, with a lot of despair, betrayal, coming together and falling apart, and other heightened emotions being showcased.