Celebrity
BLACKPINK: Fans Flooded Rosé's Instagram With Malicious Comments For Wishing Lisa Late On Her Birthday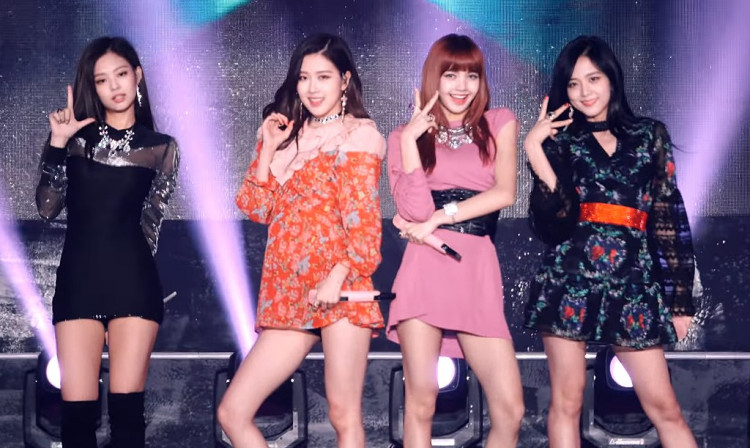 Recently, BLACKPINK singer Rosé's Instagram comment section was full of various malicious comments, including the snake and vomiting emojis.
It was found out later that fans were leaving these comments as
Rosé had not posted a happy birthday message for bandmate Lisa, who celebrated her 25th birthday on March 27.
The commentators, who were believed to be fans of Lisa, repeatedly asked Rosé how she could forget the birthday of a friend, and if she was a fake friend.
The delay in the birthday post also reportedly caused many netizens to debate and speculate on online communities and forums if there was a conflict or potential discord between the two BLACKPINK singers.
Subsequently, Rosé posted a birthday greeting on social media on March 28 KST, a day later. It was soon found out that Rosé had actually posted the greeting as per her timezone, as at present the singer is in the US. She had not forgotten the birthday of the band's maknae.
The malicious comments finally stopped after the birthday greeting post for Lisa.
Meanwhile, in other news, Lisa took to Instagram to show off the special outfit she wore for her birthday. The "LALISA" singer wore a baby blue pom-pom dress by New York designer Lirika Motoshi, who is popular for her "fit pic" worthy attires, including a cottagecore style Strawberry Dress, which had gone viral.
The baby blue attire featured tulle pom-poms of different sizes scattered across her chest and hips, attached to an off-the-shoulder crop and miniskirt.
The Thai-born Lisa, whose real name is Lalisa Manoban, stylized her ethereal look with various accessories, including Bvlgari rings and a Celine necklace. Incidentally, she is the global brand ambassador of both these luxury brands.
The singer chose a pair of Rene Caovilla black heels with embellished wraparound ankle straps. Her makeup included shimmering and sparkling details, including silver gems seen on her hair, winged eyeliner, cheekbones, neck, and décolletage, giving a very dreamy, heavenly look. Lisa also sported a matching silver manicure.
Lisa wore her hair into a pulled back high sleek ponytail with wispy bangs falling on her eyes.
The singer wrote on her Instagram that she was so happy that this year she could spend her birthday with family and friends. She also thanked everyone for making another year of her birthday so special.