Celebrity
BLACKPINK: Lisa Arrives In Home-Country Thailand After Three Years, Airport Staff Members Criticized For Crowding Her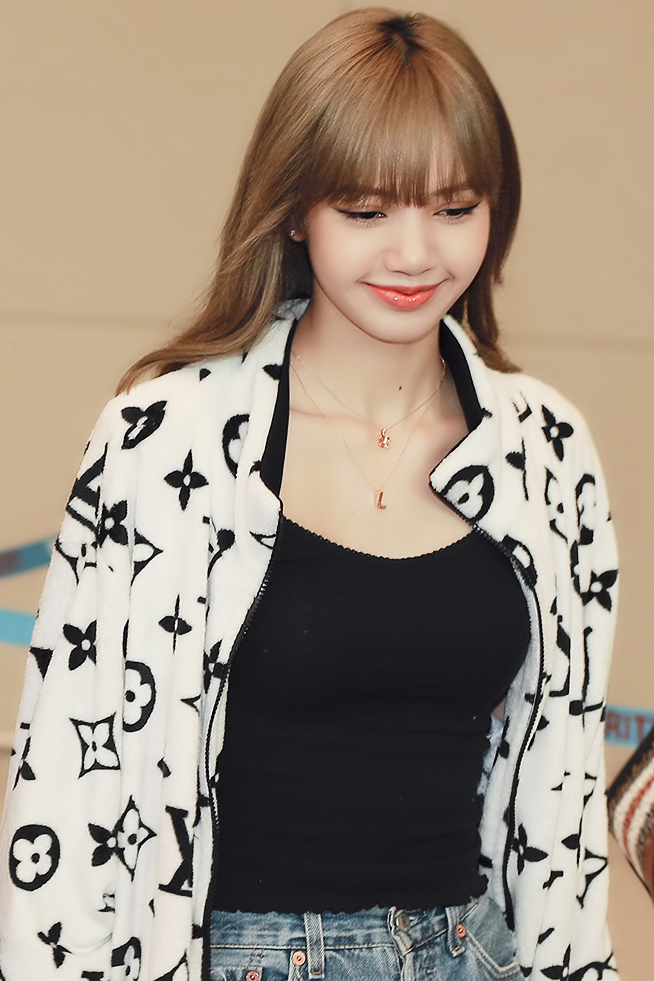 Lalisa Manoban, known popularly as Lisa returned to her country of birth, Thailand, after a span of three years. The BLACKPINK maknae visited the nation to reportedly celebrate her 25th birthday on March 27.
The megastar arrived at Bangkok's Suvarnabhumi Airport recently, however, as she embarked from the plane, many on-ground airport staff members started to follow Lisa to take photos. BLACKPINK fans, known as BLINKs, as well as online netizens criticized the action whereby the airport staff crowded the rapper.
In fact, scores of fans who waited eagerly for Lisa at the airport maintained their distance, but numerous airport staff members ran after te singer to take photos even as she exited the passenger terminal to get on a vehicle.
Fans and social commentators are of the opinion that the airport staff should not have crowded the international superstar, especially amid local outbreaks of Covid-19. Moreover, the staff should have adhered to their duty and treated the K-pop singer as a regular inbound traveler who is not to be disturbed.
Airports of Thailand PCL reportedly got complaints about the incident through its Twitter account and its administrator had to apologize and promise to report the whole incident for further action.
Meanwhile, Lisa was spotted leaving a local barbecue shop in Bangkok in a clip that has now gone viral. In it, the star is seen surrounded by a few young women as she was stepping out of the shop located in a three-story air-conditioned building in Soi Chokechai 4.
Lisa was wearing a hat, a face mask, and was seen being driven away in a white vehicle. On seeing the video fans commented on Lisa's down-to-earth nature, saying she was not surrounded by bodyguards like other international celebrities. Some BLINKs also said they would try eating out at the same barbecue shop.
Incidentally, last year in September, a roadside shop dish of fried fish-ball became the rage with many fans lining up outside such shops behind Buri Ram railway station after Lisa disclosed her love for the street food from that area.
In other news, Lisa had sparked controversy in Thailand recently when she was named the brand ambassador for Scotch whisky Chivas Regal. Many netizens reportedly wondered if she would be charged under Section 32 of the Alcoholic Beverage Control Act.
According to the act, no person can display or advertise trademarks or names of alcoholic beverages, directly or indirectly, in a way showing its properties or inducing another individual to drink. However, Lisa won't be impacted by this as she is promoting Chivas Regal outside the country.