Celebrity
BTS: Kim Taehyung 'V' Ranks No. 1 On 'Most Handsome Face Of K-Pop' 2022 List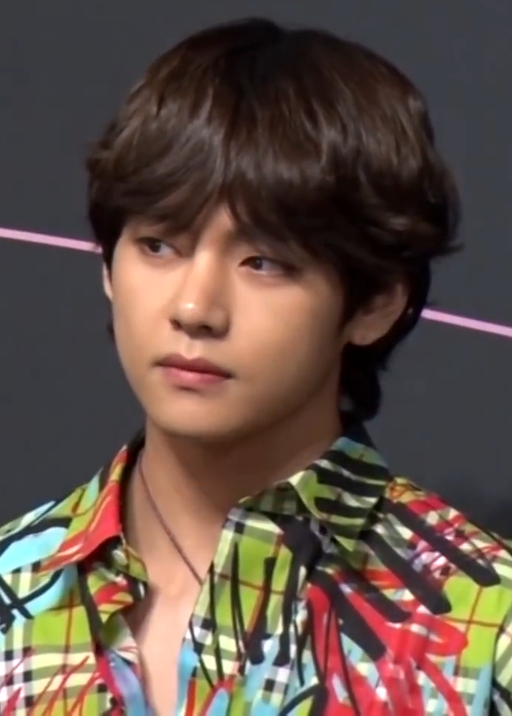 Superstar V of BTS has earned the top spot on a list that measured the handsomeness quotient of popular K-pop idols.
The South-Korean artist ranked No. 1 on the 2022 list of the "Most Handsome Face of K-pop", which was conducted by Dabeme Pop, a popular Brazilian entertainment site and voting portal.
The list, which was released on March 22, saw V bag the first position with a whopping 1,567,464 votes. The site ran the poll from January 12 to March 12. After three months, V earned the most votes and emerged as the winner.
Incidentally, two other members of BTS made it to the list, with Jimin securing second place with 1,237,456 votes and the band's golden maknae Jungkook taking the fifth spot.
In the past, V has taken the lead as the K-pop idol who has voted as K-pop's visual center and earned the perfect triple kiII from the prominent names in Korean Media as they voted V as "The Face of Kpop".
The top fourteen positions of the list released by the Brazilian site were dominated by members of BTS and GOT7, which implied that both the ARMY and Ahgases were busy voting on their favorites, having a head-on competition.
The handsomeness of the K-pop artist's facial features are recognized even on a global scale and are just not contained in the arena of the K-pop industry. Since the start of this year, various international media outlets have counted in V on multiple "Most handsome Men of 2022" lists, alongside famous names such as Robert Patterson, Henry Cavill, etc.
Meanwhile, fans took to social media and online communities to congratulate the artist on his recent win at the online voting contest. They also expressed their excitement by posting various videos and pictures of V from over the years.
One fan commented that V's face in the "Run" music video was a narrative that became both the poet and the work.
Incidentally, in a recent video on YouTube video, plastic surgeons from South Korean plastic complimented V for his gorgeous visuals and symmetrical face. According to them, the facial features of Kim Taehyung are a national treasure, with some of his features being uncommon to Korean which makes him stand out more. One of them, namely Dr. Lee Jae-jun, also called the singer's side profile to be a work of art.