Celebrity
BTS Returns From Break With 'Permission To Dance On Stage In Seoul' Concert, Here Are All The Details Announced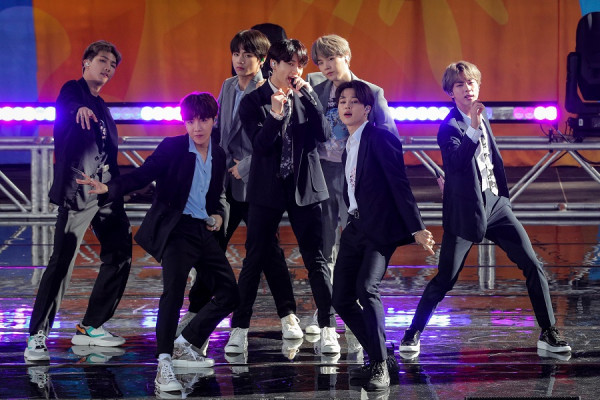 BTS's management agency Big Hit Music has announced the dates for the K-pop megastars' next off-line concert "Permission to Dance on Stage in Seoul".
The entertainment company made the announcement today via Weverse, where they issued a statement informing everyone that the upcoming concert in Seoul will comprise three shows on March 10, 12, and 13.
The offline concert will be the Bangtan Boy's first in South Korea in front of a live audience in over a year after they last performed live here during the "BTS World Tour Love Yourself: Speak Yourself" show. The group last performed live in December 2021 in Los Angeles.
According to the official statement released by Big Hit Music, the "Permission to Dance on Stage in Seoul" concert, which will be both an in-person and an online live streaming event, will be a performance for the Bangtan Boys and ARMY to dance together. The agency also welcomed everyone to join them as BTS and its fans become one again with dance and music, and there is no permission to dance needed.
The in-person concert will be hosted in front of a live audience. It will be live-streamed on March 10 and 13, while on March 12 the show will be aired in a "global theatre" via a live-viewing event.
The event timing and schedule is as follows:
March 10, 2022, Thursday 7:00 PM (KST) / with online streaming
March 12, 2022, Saturday 6:00 PM (KST) / with global theatre live-viewing
March 13, 2022, Sunday 6:00 PM (KST) / with online streaming
Big Hit Music also informed that more details on reserving global theatre live-viewing tickets, online streaming, and in-person concert will be given at a different notice later on. The agency further mentioned that the live audience concert will comply with local government-mandated spacing guidelines for Covid-19 control measures.
The company also said that the concert could be canceled or changed to comply with the social distancing level. If the live show is canceled, then Big Hit Music will fully refund tickets and provide additional details regarding the changes to the shows.
The agency rounded off their note thanking the ARMY for patiently waiting for the live concert in Korea.
As the Covid-19 pandemic spread in 2020, BTS had postponed and then called off what was going to be their hugest international tour with nearly 40 concerts. The group held some online shows instead.