Celebrity
South Korean Celebrity Son Dam Bi Announces Marriage After First Denying Wedding Rumors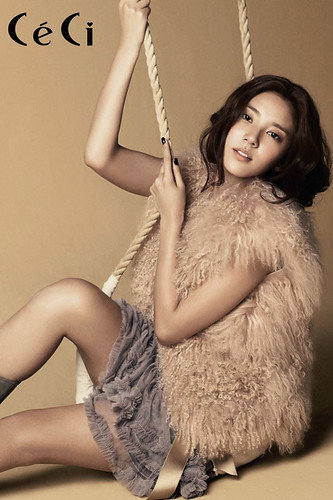 In a twist of events, South Korean actress and singer Son Dam Bi has released a letter announcing her wedding to Lee Kyou Hyuk, a former speed skater.
Just over a week ago, her agency H&E Entertainment had released an official statement saying that the pair had still not reached the stage where they were thinking of marriage yet.
Now, on January 25, the celebrity posted a handwritten letter on her Instagram handle to personally announce her upcoming wedding.
The heartfelt letter says that after thinking over how to tell everyone, she was writing the letter because she wanted to personally tell her fans instead of it being from somebody else's words.
Son Dam Bi wrote that there is a person she wants to live her life together with and that when she is with him, she becomes the most like herself, and when she is with him, she smiles.
The letter said that she is marrying the person who made her realize what happiness is in May 2022.
The entertainer also expressed her immense gratefulness to fans who have supported her without change since her debut. These days, she is so happy being surrounded by support from the people that she loves, therefore she is really grateful.
The celebrity disclosed that she will continue working consistently after marriage, showing a good side of herself, and will work to communicate with everyone.
Son Dam Bi signed off the note by stating that the weather is very cold, so she asks all readers to please be careful not to catch a cold. She ended the letter by saying that she hopes all the readers will have a happy day today as well.
Incidentally, the entertainer's talent agency had confirmed in December 2021, that Son Dam Bi and Lee Kyou Hyuk had been in a relationship for three months. They had further stated that the pair had met through golf and had been friends for a certain duration before starting on a romantic relationship.
The marriage rumors had first started going around after a YouTuber, Lee Jin Ho, said that the duo had plans to get married in the next six months. Now, it seems that the YouTuber had got their facts correct, because the duo is indeed getting married within six months, to be precise in May.
According to the YouTuber, Son Dam Bi and Lee Kyou Hyuk were dating each other as long ago as 2011, after they first met through the South Korean reality show "Kim Yuna's Kiss & Cry", which centered around figure skating/ice dancing competition.