Celebrity
BLACKPINK's Lisa Wears Sweatshirt From The Brand Owned By Jungkook's Brother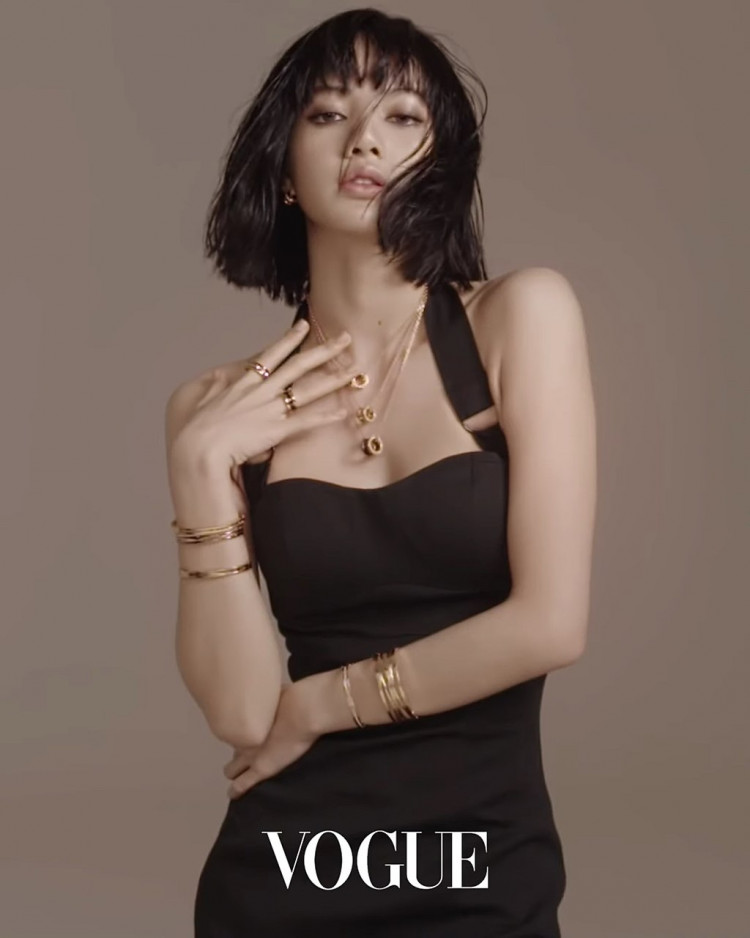 BLACKPINK's Lisa recently put up a post on Instagram where she was seen wearing a cute and cool blue sweatshirt with a flower design, which she paired with black lowers and a cute pink hat.
However, what really got fans and netizens talking, and started a buzz online, and taken the internet by storm was the fact that the sweatshirt is from Graffitionmind, which happens to be the fashion brand owned by the brother of BTS's Jungkook.
Jeon Jung-Hyun launched Graffitionmind in 2021 under Six6uys, which is a company that he started.
Lisa shared the adorable photos on January 6 with her 71 million followers on Instagram, with the caption that may the year be full of good things.
The post fetched over 6.6 million likes within a spate of 16 hours. It also received over 80,000 comments from friends and fans, as well as fashion houses like Bvlgari, who complimented the beautiful singer and her fashion sense.
Meanwhile, Lisa recently established a new record on Spotify, which is the largest music platform in the world. Her song "Money" achieved 300 million Spotify streams.
On January 5, Spotify updated the streams for Lisa's first solo album "LALISA", which has become the most-streamed album by a K-Pop solo artist ever on the platform with more than 464 million streams. In fact, Lisa broke SUGA's Spotify record held for "D-2".
Lisa's first single album, with only two songs, also became the fastest to break the record, achieving the feat in just 116 days. Previously, On December 22, the BLACKPINK maknae officially surpassed more than 500 million streams on Spotify.
Lisa released her single album in September 2021, and her songs "Lalisa" and "Money" created records on Digital Song Sales Chart, Billboard Hot Trending Songs, and YouTube.
"MONEY" ranked No. 35 on the US Billboard's Pop Airplay Chart. She broke through the difficult-to-break US radio barriers and stayed on the chart for three weeks. Furthermore, she set a new record for being the first K-pop female act to enter the chart with two singles.
"MONEY" also reached the No. 10 rank on Billboard's Global 200 chart in October, marking the Thai-born singer's second top ten worldwide hit song. In November, the "MONEY" exclusive performance video surpassed 300 YouTube million views, a feat achieved in just over two months.