Celebrity
Blackpink's Lisa Becomes Most Successful Female K-Pop Artist On Billboard's Pop Airplay Chart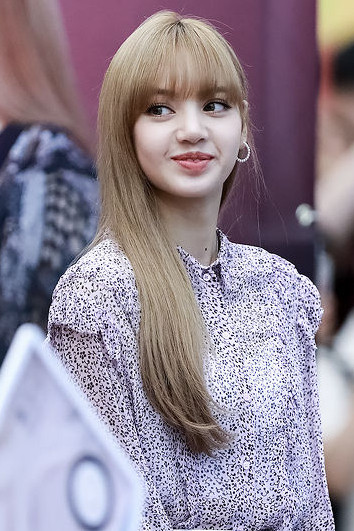 BLACKPINK's Lisa has earned the title of the most successful K-Pop Artist on Billboard's Pop Airplay chart after placing two songs on it.
The 24-year-old singer and dancer, who made her solo debut in fall 2021, has reached US's largest pop radio audience in comparison to her K-pop industry peers.
The Thai-born K-pop artist, whose full name is Lalisa Manobal, has only appeared twice on the tally but is already considered a big win because K-pop acts have never featured in the tally until recently.
Lisa's second single solo "Money," released on November 9 2021, has been at No. 35 for three weeks now. The peppy track made history after it became the first song by a female K-pop singer to enter the tally.
Particularly, this is the first time in the history of the US Billboard chart that a K-pop female musician recorded on the chart for three consecutive weeks.
As a BLACKPINK member, Lisa entered the Pop Airplay chart at No. 21 previously, with the group's hit number "Ice Cream", which was a collaborative track with international artist Selena Gomez. The song stayed on the chart for eight weeks and became BLACKPINK's biggest hit in the US.
Lisa has also become the first K-pop artist to have two songs on the Pop Airplay ranking. The other Blackpink members have so far have been able to put one entry to the tally, while fellow K-pop girl group, Loona, had also previously had one tune to the list.
Incidentally, Lisa officially embarked on her solo career without leaving BLACKPINK, the band that made her an international star. After making her solo debut, she continued to create history on charts in the US as well as worldwide in the months that have followed.
Lisa is now the most successful female K-pop musician in the history of the Pop Airplay chart, which is Billboard's ranking of the tunes that reach America's largest audience on pop radio.
The singer has achieved the records in just three months, since her solo debut, beating out all the songs that acclaimed pop stars released during 2021's first half.
Meanwhile, recently Lisa was also named as TC Candler's Most Beautiful Face Of 2021., beating co-band mate Rosé, Momoland's Nancy Jewel McDonie, TWICE's Tzuyu, Philippine celebrity Ivana Alawi, and Hollywood actress Gal Gadot.