Celebrity
The 10 Most-Watched K-Pop Artists On YouTube In 2021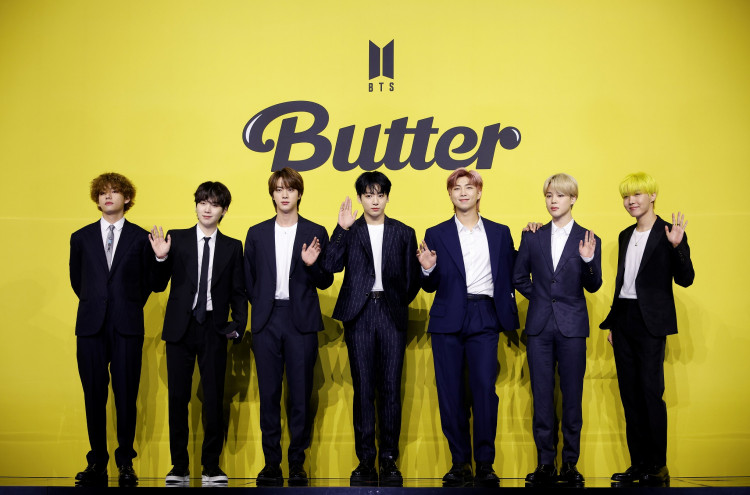 2021 has been a good year for K-pop bands and solo artists, with many getting a really whopping number of total views on YouTube.
Some of the artists on this list are internationally known big names, while others may be more famous in South Korea, but they all raked in more than 100 million YouTube views individually.
1) BTS
Unsurprisingly, the top rank in this list is held by BTS. The mega K-pop idols, who are also worldwide household names, released the single album Butter and a few digital sales in 2021, however, they still have 775 million YouTube views.
2) IU
With a successful and incredibly steady career since her debut in 2008, IU continues to flourish. With her non-album digital single "Strawberry Moon" and the album "Lilac", the talented singer got 649 million YouTube views this year.
3) Lim Youngwoong
South Korean singer Lim Youngwoong skyrocketed to great success after placing first in Mr. Trot, a 2020 show. In 2012, he got 639 million YouTube views.
4) BLACKPINK
BLACKPINK did not release any new music as a whole group this year, however, they still accumulated 315 million YouTube views, showing their dominance of the industry.
5) aespa
aespa, the monster rookie girl group, saw quick and huge popularity and success rise both domestically and internationally within just a year of debuting. Between their first singles, EP, Savage, the girls' band got 248 million YouTube views in 2021.
6) TWICE
TWICE, who are still acing the K-pop charts seven years into their career, released "Taste of Love" and "Formula of Love: O+T=<3", as well as the first all-English single "The Feels" in 2021. They got 236 million YouTube views this year.
7) SEVENTEEN
2021 was a great year for SEVENTEEN who released two EPs "Your Choice" and "Attacca", both of which made more than a million sales. The band got 203 million YouTube views this year.
8) Brave Girls
The five-member group Brave Girls got 200 million views on YouTube in 2021.
9) OH MY GIRL
A well-liked group in their home country, OH MY GIRL has had a good year with their EP "Dear OhMyGirl" in 2021, with which they 188 million YouTube views on YouTube!
10) Lee Chanwon
One of the seven winners of the South-Korean reality television shows in 2020, Lee Chanwon has placed third on this list with 159 million YouTube views in 2021.