Celebrity
BTS SUGA Tests Positive For Covid-19 Despite Being Double Vaccinated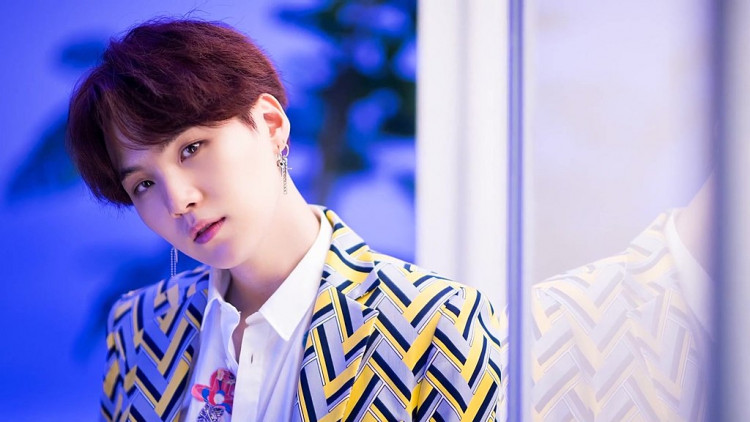 K-pop idol SUGA, a band member of the mega-group BTS, has been confirmed as COVID-19 positive today.
BTS's management company Big Hit Music has released an official statement through Weverse. According to it, Suga received a COVID-19 PCR test as soon as he arrived in Korea on December 23.
The results, which came on December 24, confirmed that the artist tested positive for the virus, at that point he was already self-quarantining.
SUGA got his second COVID-19 vaccine dose during August end of this year. At present, he is reportedly not experiencing any particular symptoms. The singer is following home treatment orders at the moment as directed by the health authorities' guidelines
The artist and the rest of his band members from BTS were in the US for professional commitments, after which some of the members extended their stay for personal activities. The members, who had left for the US together, returned at different times.
Before leaving the US, for South Korea, SUGA took a Covid-19 PCR test and got negative results. In accordance with the current travel guidelines of South Korea related to the spread of Covid-19, he received another PCR test as soon as he landed in his home country, before going into quarantine.
As SUGA's test was confirmed as positive after he started his quarantine, there was no contact between him and the other members of BTS.
Big Hit Music has stated that they plan to support SUGA, whose real name is Min Yoon-gi, to the best of their cabilities, putting the safety and health of their artists as a top priority so that SUGA can recover as fast as possible.
The talent agency also promised to diligently cooperate with the guidelines and directions of the health authorities.
For now, the news comes as an unwanted one for the many BTS and Suga fans, who have been posting speedy recovery messages fr the singer on various online communities and social media platforms.
The news comes as a downer on Christmas Eve, especially since yesterday was a great day for the ARMY as they received a surprise Christmas gift from the Bangtan Boys.
The band released a surprise dance practice video for the "Holiday Remix" of their super hit song "Butter". The septet was seen wearing celebration clothes, consisting of colorful Christmassy jumpers, trousers, sleek shoes, tinsel, and fun headbands.