Celebrity
BTS RM Is A True Gentleman, Showcases Impeccable Manners On Arriving Back In South Korea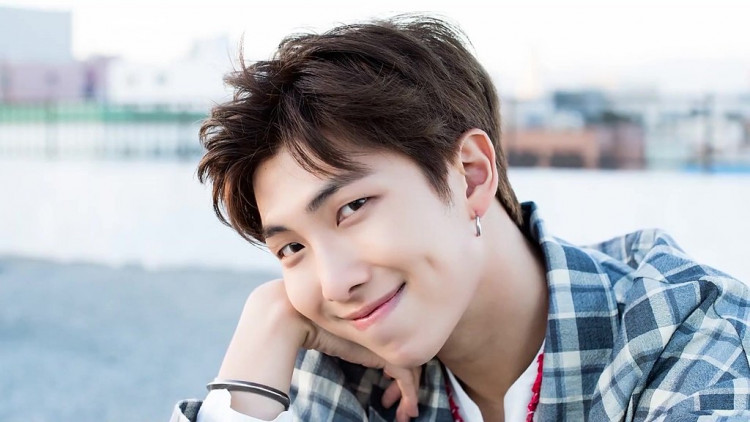 The members of mega K-pop group BTS had traveled to the US at the end of November and spent over two weeks there for their "Permission to Dance on Stage in LA" concert and other media appearances.
All the band members did not return back to South Korea together, choosing their own time and convenience to do so, with some of them enjoying a short vacation after their professional commitments were over.
Now, BTS member RM is finally back in Seoul. He landed at the Incheon International Airport on December 17. The singer was impeccably dressed in a long black coat, brown corduroys, a jumper, and a cap.
RM, who is known as the leader of the Bangtan Boys, showed why he is the perfect gentleman with his impeccable manners.
Despite having taken a long, tiring flight from the US to Korea, RM respectfully greeted all the fans and bystanders who were waiting for him at the airport.
A new video, which captures him coming out of the airport, shows many cameras being thrust near his face, while reporters and the paparazzi literally shout and ask him various different questions.
In the face of all this, RM was seen remaining calm and positive. He said a sweet New Year's greeting to the people around and even made a cute finger heart. He told the fans that he was sorry for making them come to the airport during their vacation, and to stay healthy.
No one from the media was sure when it came to predicting when the members of BTS would be arriving back. In fact, they were not afraid to tell RM that they waited at the airport three times in anticipation of his arrival. Many have since criticized the behavior of the reporters, but RM stayed calm through all of it, even beaming an infectious smile that was visible even with his mask on.
RM sweetly apologized and even said that he thought about the fans and media while coming back from Korea. The singer added that he brought clothes, just in case fans and reporters were waiting.
During his short "me-time" in the US, the star seemed to be on a tour of art museums across the country, having made stops at the National Gallery of Art, Glenstone Museum in Washington DC, Dia: Beacon in New York, Museum of Fine Arts Houston, and Chinati Foundation in Marfa, Texas.
Meanwhile, RM has ranked at No. 23 on Google's most-searched Asian celebrity in 2021.