Celebrity
#BTS Most Tweeted Hashtag Of 2021, Jungkook's Tweet Most-Liked Tweet Of 2021 By An Artist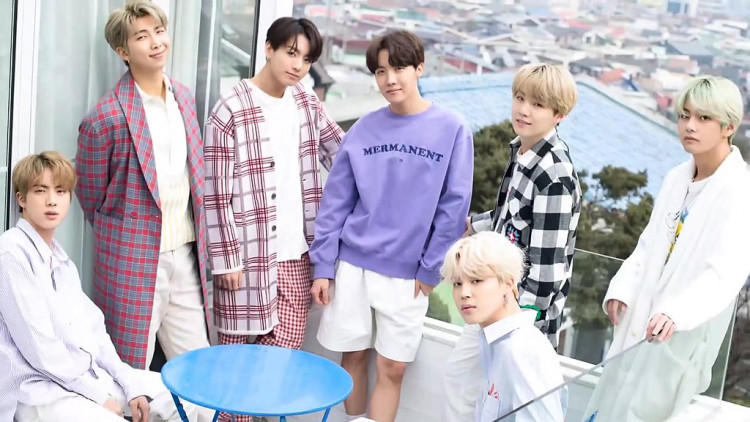 BTS has been on a roll this year and as the year-end is closing in, the mega-successful K-pop band is making waves everywhere, from the Billboard to Twitter and more.
Many media outlets and social media platforms are compiling data to see the trends for the year as 2021 is drawing to an end. Twitter is one of the many platforms that have compiled the data on their site and shared some information recently.
The social media giant relived the trends that went on in 2021 as they revisited the year's top global moments.
According to Twitter, #BTS was 2021's most tweeted hashtag, and their #StopAsianHate was the most retweeted tweet. That's not all, BTS member Jungkook's tweet, with more than 3.2 million likes, was also 2021's 2nd most liked tweet and most liked tweet by an artist.
Twitter also stated that 2021's most retweeted tweet took a more solemn tone and brought everyone's attention to the conversation-dominating social movements. It also brought people all over the world together in support of a mutual cause.
During a period in which the world saw a spike in hate crimes against Asians, the Bangtan Boys put their massive following and influence to good use and shared a strong and impactful message in an effort to #StopAsianHate.
The ARMY, the official fandom of BTS, also used Twitter to celebrate the group's Dynamite" #GRAMMYs performance and Billboard Hot 100 hit "Butter". The fans also made #BTS the top hashtag of 2021.
It seems 2021 has been a historic year for K-pop as the world is paying more attention to Korean culture and content. Many experts predict an even brighter future for K-culture, with 2021 only being a trailer of things to come.
Meanwhile, Jungkook's selca tweet with the single kissing emoticon became the 2021's most-liked tweet by an artist and the second most-liked tweet of 2021 after a tweet by Joe Biden. Incidentally, Selca is a slang word in Korean for self-camera, which simply translates to selfie. The most-liked tweet by Jungkook featured a selca/selfie of him making a pouty/kiss expression with his lips.
Jungkook, who is frequently in the spotlight due to his musical achievements and several social media platform records, again cemented his popularity after Twitter made the recent announcements for its year-end records.