Celebrity
BTS Jimin's GQ Cover Magazine Records High Sales In South Korea And Japan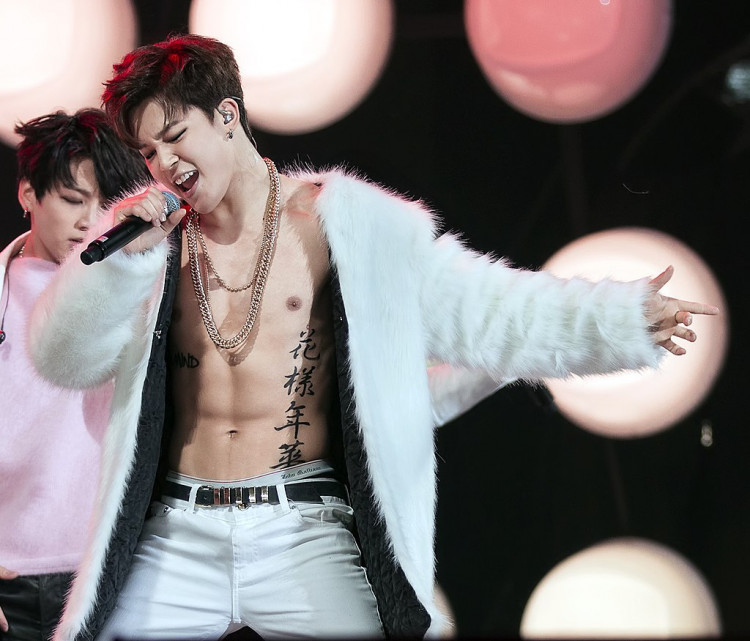 The Bangtan Boys would be on the covers of both GQ Korea and Vogue Korea for the January New Year issue wearing the Louis Vuitton Spring/Summer 2022 collection. It is the first-ever collaboration between the two prestigious magazines that led to the publication of the special edition issue.
The issue will consist of a group cover as well as individual covers featuring V, Jungkook, Jimin, Jin, Suga, J-Hope, and RM respectively.
Pre-orders for the issue are going on, and the individual cover featuring Jimin has topped South Korea's best-seller charts on three different online platforms. It has also become the only individual cover to bag the 'popular' label on Yahoo Japan's official online store for its figures of high sales.
Jimin's cover was the first to sell over 1500 copies on Gmarket in South Korea by December 10, 10 PM KST. That's not all, the individual has consistently been topping the best-seller charts on three of the biggest official Korean online bookstores, namely Kyobook, Aladdin, and Yes24 on December 11, 12, 13, and 14.
The cover has been a bestseller for four consecutive days straight on all three of the big online stores, which account for nearly 70% of the total market share.
The numbers show how Jimin's brand power and popularity were in play just a few hours after the magazine's pre-orders were opened in South Korea. The singer's individual cover had the highest sales numbers record among all the eight covers.
One of South Korea's top idols, Jimin has now ranked No. 1 for 35 consecutive months and a total of 37 months as of November 2021. The same brand power is now being witnessed with the craze for the upcoming cover.
As seen on December 6, Jimin's individual cover also recorded spectacular sales numbers on the Yahoo Japan official online store, where it has been available for pre-orders earlier than South Korea.
A leading Korean fashion business magazine Fashionbiz had mentioned in a feature published on September 10 this year that how giant luxury brands are increasingly investing in Korean celebrities as global ambassadors. In this report, the magazine spoke about various idols and the brands they represent.
While discussing Louis Vuitton's collaboration with BTS, the article categorically stated that the deal came into existence because of Jimin. Jimin is popularly referred to as the Brand King, because whatever he promotes or is seen wearing or using sells out immediately.