Music
BTS's V Drops An Unreleased Romantic Song Filmed In Hawaii On His Instagram Account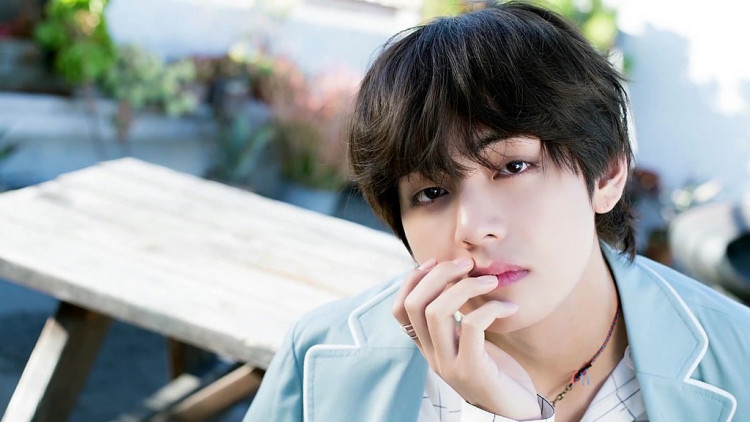 K-pop's mega idol V, who is a member of the iconic group BTS, surprised the ARMY (official fandom) by sharing a string of videos on Instagram of one of his unreleased songs on Friday.
The singer, whose real name is Kim Taehyung, was seen driving a Mustang in locales that seemed to be in Hawaii while singing a romantic song. Fans were quick to guess that the snippet was made during V's recent vacation in the paradise island.
In the video, Taetae, as the idol is lovingly called by his fans, seemed like the hero of his very own K-drama, where he drove around town while enjoying the song that he was singing. In the shared clips, he is wearing a floral, blue shirt, which was the same thing that he was seen wearing in a photo that he posted on Instagram on Thursday.
V shared the clip with "I love you" written. The singer took to Weverse to reveal that he had made the song a while ago, but its vibe was so good.
Meanwhile, the song has created quite a commotion on the world wide web and got all types of reactions from the ARMY. The majority of the fans were excited and happy to hear the song and praised his baritone vocals. Others feel that his mixtape, the KTH1 mixtape, is also coming along.
Fans gushed that V was gifting them a new song just like that and they couldn't stop listening. Some were confused whether it was the purple song and if KTH1 was going to be released on December 30, which is also V's birthday.
Many fans also questioned that wasn't BTS and all the members supposed to be on an extended break from work, though no one was really complaining and were too excited with this new development.
Incidentally, V's next official soundtrack "Our Summer (Christmas Tree)" for Kim Dami and Choi Wooshik's Netflix drama "Our Beloved Summer" will be dropped soon.
Taetae has also teased a Christmas song for fans, which might make it somewhat of an annual tradition as last year he had released "Snow Flower" during the holiday season.
Meanwhile, fans of BTS have admitted that it is a struggle to keep up with the Instagram posts of the seven individual accounts of V, Suga, J-Hope, Jungkook, Jin, Jimin, and RM, which were created recently. However, the ARMY is more than happy about this as they can have more of their beloved band. The septet has been very active on Instagram, posting videos and photos, while also interacting with fans on Weverse.