Celebrity
NCT Members Apologize After Singing 'Earthquake' And Dancing During Jeju Island Earthquake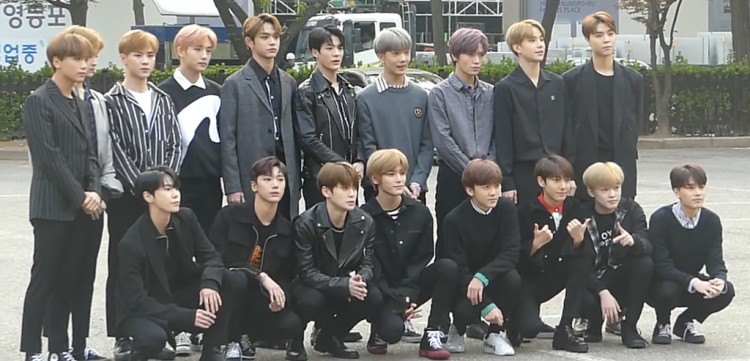 Members of the K-pop band NCT apologized after breaking out into the song "Earthquake" when the warning bell for natural disaster rang while they were filming their comeback live broadcast. The South-Korean group faced criticism for their insensitivity and finally apologized.
NCT hosted a live broadcast "NCT Universe Countdown Live" on December 14 to celebrate their comeback. An earthquake of 4.9-magnitude earthquake, which took place 41 kms southwest of Seogwipo, Jeju Island that day, made the natural disaster alarm ring on staff members' phones. Subsequently, the band members checked the message on the phone and exclaimed if there is an earthquake on Jeju Island.
It is during this point, that member Doyoung named the song "Earthquake" from the group's subunit NCT 127, which is part of their most recent album "Universe". Soon, fellow band-member Mark began to sing a stanza from the song while Johnny started to dance.
The rest of the group members, understanding that was going to be seen as insensitive and would also be a major PR disaster, quickly stopped the trio. Member Sungchan physically stopped Johnny from his dance, but by then the incident had already been broadcast.
Many netizens and viewers criticized NCT for being insensitive to the alarm, as it was for a natural catastrophe that could have hurt many people. Finally, the three posted apology letters on their respective social media accounts.
Doyoung stated that he wanted to apologize to those who may have been uncomfortable and hurt because of his careless remarks. The singer added that was his complete mistake and there was no excuse for it. He also said that he would do his best to prevent this kind of mistake from occurring again in the future.
Mark, who broke out into the song "Earthquake", posted that he wanted to say that he was very sorry for how he acted during the comeback live. The vocalist also added that he did not understand the situation properly and showed insensitive and careless behavior. He added that he would self-reflect deeply and try his best not to show this side of himself anymore.
Doyoung, who did a jiggy to the song, wrote that he was sorry for acting rashly during the day's comeback live. The NCT member said he would think and act more carefully in the future and that he was sorry. He apologized once again to everyone who felt uncomfortable.