Music
BTS, EXO, And NCT Reign On The June 2021 Boy Group Brand Reputation Rankings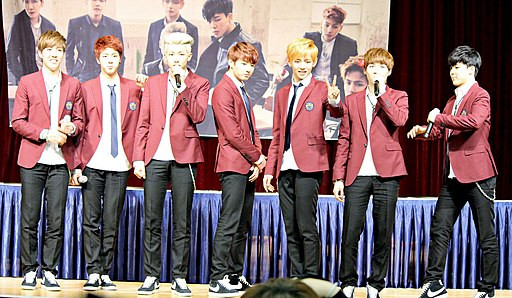 BTS, EXO, and NCT are leading the K-pop boy groups for June. The Korean Business Research Institute has announced this month's brand reputation rankings for male idol groups.
The rankings were determined based on the big data collected from May 12 to June 12. The data compromise various factors, such as consumer participation, interaction, media coverage, and community indexes of the artists.
BTS continued to prove its immense popularity and topped the list for the 37th consecutive month with a brand reputation index of 15,187,718. It is an 11.43 percent increase in their score compared to their May index of 13,630,137.
According to the business research institute, three out of the four aspects saw a steep rise. Their brand consumption or consumer participation rose by 32.32 percent, while the brand issue or media index increased by 6.77 percent.
It was also revealed that some of the high-ranking terms in the group's keyword analysis include 'No.1', 'release', and 'surpass' while their latest digital single 'Butter', 'Billboard' and 'Oricon' are likewise present as their high-ranking phrases.
EXO claims the No. 2 spots after seeing an impressive 149.64 percent increase in their brand reputation index since last month. The boy group rose in the rankings after scoring a brand reputation index of 5,264,321 for June.
The 'Don't Fight the Feeling' singers have a consumer participation index with a total of 266,200, a median of 956,177, a communication index of 1,979,413, and a community index of 2,062,530.
For the No. 3 spot is the multinational group NCT. The group achieved a brand reputation index with a total of 5,106,662 for June. This marks a 46.65 percent rise in their score since May.
The group has a media index of 1,196,741, a community index of 1,470.067, a communication index of 2,208,502, and a participation index of 231,352.
Here's a list of the top 30 for this month.
1.BTS
2.EXO
3.NCT
4.Highlight
5.SEVENTEEN
6.SHINee
7.TXT
8.THE BOYZ
9.MONSTA X
10.BTOB
11.Stray Kids
12.SF9
13.ATEEZ
14.2PM
15.ASTRO
16.NU'EST
17.ENHYPEN
18.Super Junior
19.ONF
20.Shinhwa
21.TREASURE
22.INFINITE
23.GOT7
24.PENTAGON
25.ONEUS
26.VIXX
27.BIGBANG
28.WINNER
29.AB6IX
30.BLITZERS
Stay tuned for more updates!