Music
'Super Tuna' Viral Hit Song By BTS's Jin Enters Billboard Charts, Gets Over 20 Million YouTube Views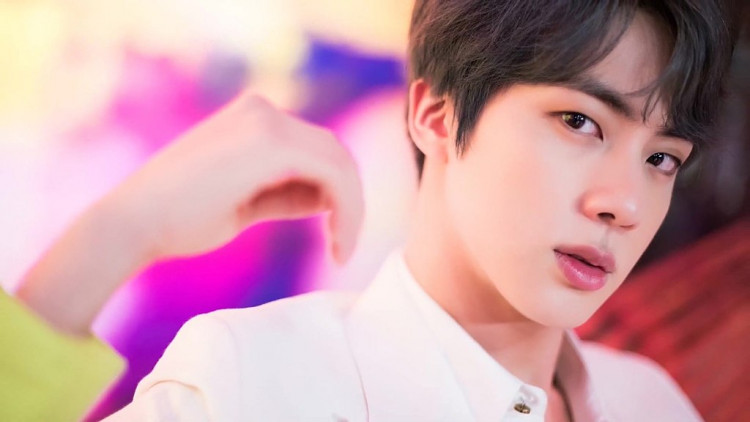 BTS member Jin, who turned 30 on December 4, had a unique way of celebrating his special day. He released a single called "Super Tuna" as a gift for the ARMY. The singer also dropped a performance video for the same on BANGTANTV, which is BTS's official YouTube channel.
The super catchy and cute song talked about the vocalist's love for Tuna fish and fishing in general. The performance video saw Jin with two dancers moving to the beats of the song against the backdrop of the ocean in California.
Soon enough, the song went viral and trended everywhere. However, what came as a surprise, is that the song, which was released as a fun gesture, has now entered the Billboard chart, and the feat could also be attributed to the fans who made the song's popularity reach these levels.
"Super Tuna" entered the Billboard Hot Trending Songs chart on December 9 at the No. 18 position. It was among the most talked-about tracks in the past week.
Furthermore, it is not the only track from Jin as a solo artist on the list, as his single "Yours" also features at the No. 16 spot on the chart. It was released as a part of the official soundtrack of the K-drama "Jirisan".
In addition to entering the Billboard chart, the performance video of "Super Tuna" has also amassed more than 20 million views on YouTube.
The solo track "Super Tuna" has been produced in collaboration with Bumzu, a producer and singer under Pledis Entertainment. Jin got the idea for the song from his own experience as he enjoys fishing often.
Since its release, the hashtag #Supertuna has got over 100 million TikTok views. The fish candy Swedish Fish and Korea's Ministry of Fisheries also joined the bandwagon of those doing the Super Tuna Challenge.
During a live stream on his birthday, Jin said that he wrote the song for fun. However, he went ahead and released the track because of the positive feedback of fans. Once the song and performance video started going viral, Jin put a post on Weverse asking the ARMY to not do a Super Tuna Challenge, which he didn't even plan, and that now he was embarrassed.
Fans are, however, excited because with the song entering the Billboard chart, there are possibilities that they might see Jin do a live performance of the song during a stage sometime in the future.