Celebrity
Here's Why BTS Only Opens Individual Accounts Now, Eight Years After Debut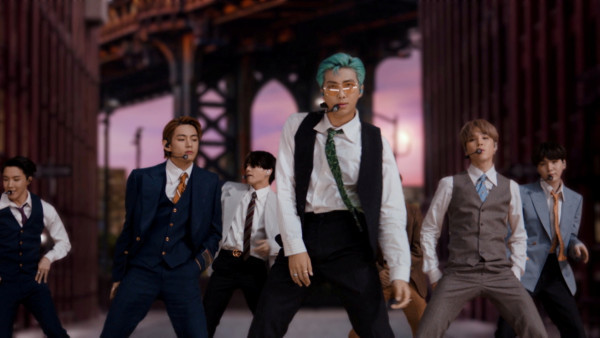 BTS members have finally opened their own Instagram accounts on Monday, Dec. 6, eight years after they debuted in 2013. As the group used to have one page handled by Big Hit Music, it reveals why it has now let Jin, Suga, J-Hope, RM, Jimin, V and Jungkook have their individual pages.
The boys quickly shared their photos on their respective Instagram accounts and as expected, they hastily gained millions of followers, too. So, what does Big Hit have to say about it?
AllKpop noted that the company let them have their own social media pages to further express their individuality. It could also add up to the different ways that they could communicate with their fans.
The K-pop idols used to have only their official Twitter accounts and WeVerse to get in touch with their millions of followers. Now, things may be easier with Instagram around.
In just less than 24 hours, RM now has 15.6 million followers as of this writing. Jungkook has 16.5 million, Jimin has 16.1 million, Jin has 15.8 million, V has 17.3 million, Suga has 15.6 million and J-Hope has 15.5 million.
These numbers will continuously grow over time. Aside from their posts and updates, fans also commend BTS for choosing the unique user names, proving they are all creative geniuses.
Jungkook even gained attention when he used the witty username, using the entire alphabet's letters, except for J and K, which are his name's first letters. Suga uses "Agustd," which is his other stage name, and RM uses "rkive" and describes his account as an "archive."
Meanwhile, the group's Instagram pages came timely as Big Hit announced the septet's break to spend the holidays with their loved ones. This would be the first time the "Butter" hitmakers would take a hiatus to celebrate Christmas since their debut.
A post on Twitter revealed it would be the "second official extended period of rest" they would have after the first one in 2019. It said the Grammy award winners had stayed active to engage with their fans in 2020 and 2021 despite the COVID-19 pandemic.
Thankfully, it had a positive result and turned them into top global artists. So, their much-needed rest would have them inspired again and recharged their creative energy after tirelessly committing themselves to different activities. This would also help BTS focus on preparing for their upcoming concert in Seoul in 2022 and a new album that would mark the beginning of a "new chapter." (Business Times)