Celebrity
Megastar V Of BTS Becomes First Korean Idol To Have Birthday Advertisement In US Forbes Magazine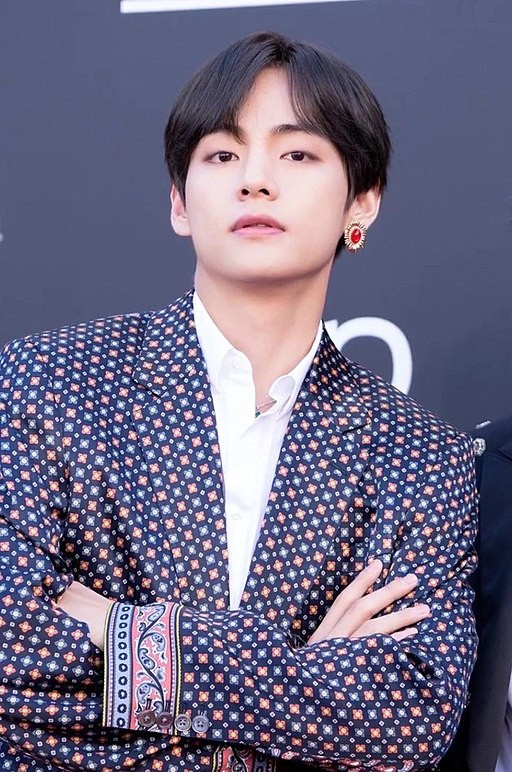 K-pop superstar, singer V of BTS has his 26th birthday on December 20. A group of fans has reportedly managed to put an advertisement for the event on the US Forbes magazine issue, to mark the occasion. The vocalist's Chines fan base achieved this feat.
A fan of V shared the news on Twitter and said that the singer is now the first Korean celebrity advertising for a birthday in the American economic and business magazine. The artist's fans would be funding the full-page birthday ad in the Forbes US edition.
The tweet also gave a glimpse into the preview of the advertisement that is to appear in the magazine. The price for a full-page print ad on the US Forbes magazine usually starts at $50,000, as per Forbes's Media Kit. The upcoming issue, with the birthday advertisement celebrating V, will come out on December 14.
The Twitter post also mentioned why V's birthday was going to be advertised on Forbes magazine. The Chinese fan base of the singer, whose real name is Kim Taehyung, believes that the magazine is ideal for placing the advertisement as it is the most prestigious business financial journal in the US.
The ad's aim is to inform different stakeholders of V's unique commercial value, charisma, and charm. The gesture by the fans doesn't really come across as a surprise because the ARMY does express its love for the Bangtan Boys in the most opulent ways.
Meanwhile, the K-pop star will spend his birthday with family members this year. BTS is on an extended break during the holiday season for the first time since they made their debut in 2013. The seven members are not expected to make any public appearances until the Grammy Awards in January 2022.
Incidentally, V has been smashing records and making waves on Instagram since he and the other members of BTS opened personal accounts there. V gained 22.6 million followers within three days of joining the social media platform, which is no mean feat.
His entry into the world of Instagram also had its shares of controversies that created a lot of frenzy on online communities and other social media platforms. The singer accidentally followed fellow K-pop superstar Jennie of BLACKPINK and then unfollowed her. He said that he couldn't figure out the recommended lists on Instagram and that it was scary.