Celebrity
BTS 'Permission To Dance' Concert: How All 7 Band Members Chose Setlist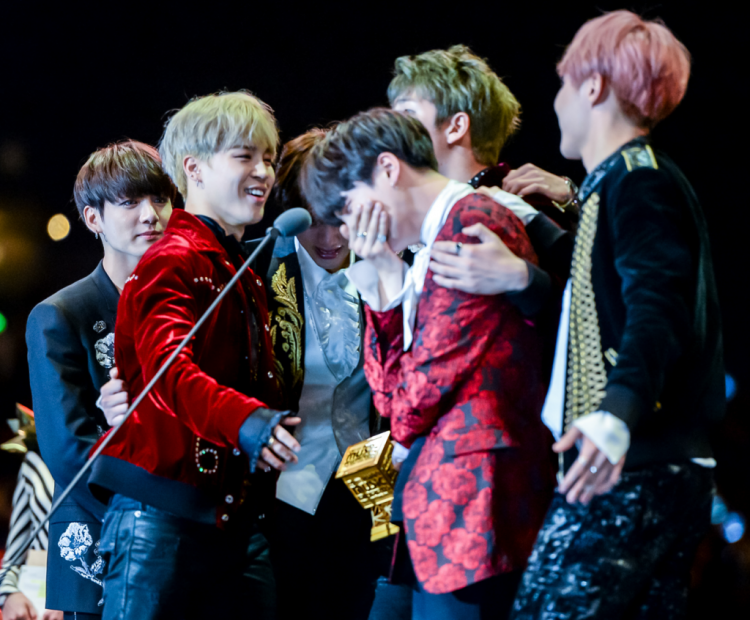 BTS successfully completed two of its four sold-out shows of the "Permission to Dance on Stage" concert at the SoFi Stadium in Inglewood over the weekend.
Band member SUGA gave an insight into how the setlist for the concert was chosen.
He said that the K-pop group set this concert up with no solo songs and just the group songs. The members prepared everything from the stages, the devices, and the cue sheets, everything. Because BTS had been away for two years and they wanted the ARMY's full attention and full focus on all the seven members.
Though there were no solo numbers, the setlist was full of fan-favorite songs. It included hits such as "Save Me", "Telepathy", "Dis-ease", "I'm Fine", "Dynamite", "ON", "Blood Sweat & Tears", "FIRE", "Blue & Grey", "DOPE", "Black Swan", "DNA", "Silver spoon", "Fake Love", "Boy With Luv", "Life Goes On", "Butter", "So What", "Airplane pt. 2", "I'm Fine", "IDOL", "EPILOGUE: Young Forever", "Stay", "Spring Day", and "Permission to Dance".
Maknae Jungkook's impromptu adlibs during some of the tracks received huge praises and fans named him the "King Of Adlibs". Fans were left stunned when the singer's immaculate vocals remained stable and did not shake even a bit while he was jumping.
The band also had quite the surprise lined up for the ARMY, when Megan Thee Stallion appeared on the stage to perform her verse during the remix rendition of "Butter". The members also interacted with the crowd with sweet speeches.
Incidentally, after the first night of the concert during a VLive session, Jimin confessed that he was nervous during the concert and couldn't enjoy it, something that he regretted. He explained that he was more engrossed thinking about what words to choose to convey his emotions, what gestures to do, and what kind of face to make. Now he wants to take things easy and enjoy the remaining shows.
Meanwhile, band member V awed fans with his levels of professionalism when he put up an amazing performance despite still going through physiotherapy for his and is still not fully recovered.
However, according to the septet, the first day of the concert was nerve-wracking for all the members as they were going to do a live performance in front of their fans after a long gap of nearly two years, due to the Covid-19 pandemic.
Though the pandemic kept the Bangtan Boys away from the live performances for the last two years, it did nothing to diminish their creativity. In the end, the live-performance comeback of the extremely popular and beloved megastars was summed up correctly by a song that was a part of the concert setlist "Life Goes On". (Yibada News)