Celebrity
BTS Members Request Military Enlistment Deferral, Can Carry Out Group Activities Until 2022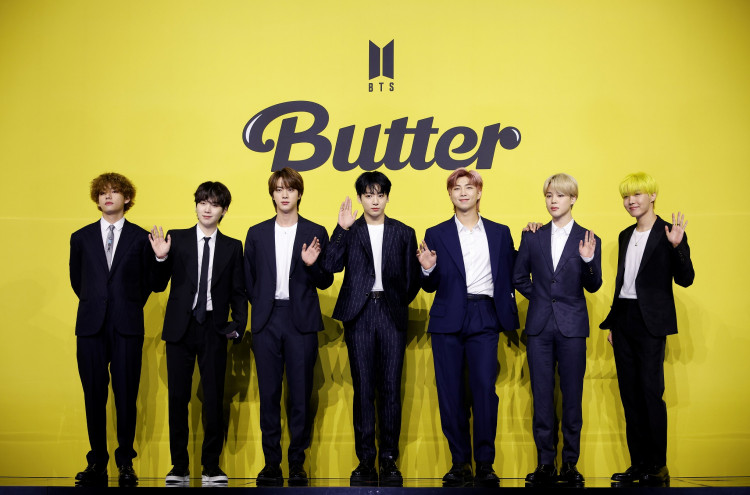 The subcommittee meeting of South Korea's National Assembly defense committee on Thursday was going to decide the fate of K-pop superstar group BTS's mandatory military duty enlistment.
According to new media reports, all the seven members, including RM, J-Hope, Jimin, Jin, V, Suga, and Jungkook have applied for enlistment deferral.
As per the developments in the subcommittee meeting, the National Assembly decided to include people in the field of popular arts and culture who contributed to enhancing the dignity and status of the nation in the benefits of postponing their enlistment.
This Military Service Act amendment has given BTS the option to postpone their mandatory military enlistment until the age of 30. The supergroup previously received the 5th-grader order of cultural merit, the Hwagwan Order of Cultural Merit, in 2018.
Most men in South Korea have to enlist for military duty by the age of 28. During the national assembly on November 25th morning, the ministry of national defense representative stated that the more inclusive definition of the term sports and art personnel needs more review regarding public consensus and social aspects.
Therefore, the Korean national assembly could not reach a consensus on the expansion of the military exemption act to include famous cultural artists.
The Bangtan Boys are undoubtedly South Korea's biggest cultural icon. They are a two-time Grammy-nominated band, which has broken many Guinness World Records. BTS is also the first Asian artist to ever win the 2021 American Music Award for the "Artist of the Year" category.
To honor BTS's extraordinary cultural importance and massive financial impact on the economy of South Korea, member of the National Assembly Yoon Sang Hyun alongside 16 members of the People's Strength Council put forward amendment proposals to the Military Service Act, which would enable bands such as BTS to be altogether exempted from the military.
The defense ministry's spokesperson, Boo Seung-chan, responded to the revision bill plea and stated that the defense ministry cannot help but consider situational variables regarding the revision bill. He added the situation that is being faced now is one that is caused by a shrinking population.
The spokesperson also said it was about fair military service, and put emphasis on the need and importance to be prudent.
For now, the Bangtan Boys can go about their out their group activities until 2022 as all members requested an enlistment deferral. (Yibada News)