Celebrity
Kim Bum To Join Rain In Medical Fantasy Drama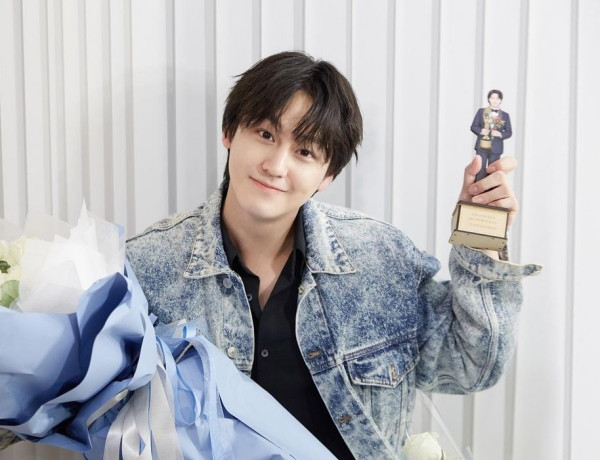 Kim Bum has finally been confirmed to star with Rain in the upcoming medical fantasy drama titled Ghost Doctor. The 31-year-old actor's participation in the project was also confirmed by his agency on Wednesday, June 30.
"Kim Bum will be appearing in Ghost Doctor in the role of Go Seung Tak," Soompi quoted King Kong by Starship as saying. "We ask that you show a lot of love and interest in Kim Bum, who will continue to work hard in the future."
As mentioned in the confirmation statement, Kim Bum will play Go Seung Tak in the drama and his character was described as a highly intelligent resident who was born into a wealthy family. With his privileged upbringing, he grew up having everything he wanted and needed.
As a resident at a hospital, he got mixed up with the thoracic surgeon named Cha Young Min that will be played by Rain. Since their entanglement, a series of unexpected events started to happen and this is where the fun begins in the drama.
Based on the drama plot description, Ghost Doctor tells the story of Cha Young-Min, a genius doctor who is also arrogant and selfish. Due to an unexpected event, his spirit started to possess another doctor's body.
Their personalities and medical skills are complete opposites so it would be fun to watch what happens when their spirits become entwined.
This will be Kim Bum's next drama after Law School that only wrapped up earlier this month. For Rain, this will be his first drama this year and a follow-up to Welcome 2 Life which did last year.
Former After School member, UEE is also in talks to be in this drama and if she accepts, she will be Rain's leading lady.
The Independent mentioned that Ghost Doctor was written by Kim Sun Soo and will be directed by PD Boo Sung Chul whose work includes hit dramas such as The Heirs and Our Gap Soon. Finally, this drama is expected to premiere some time in the second half of this year.