Celebrity
SEVENTEEN Goes Back To Promotional Activities After Self-Quarantine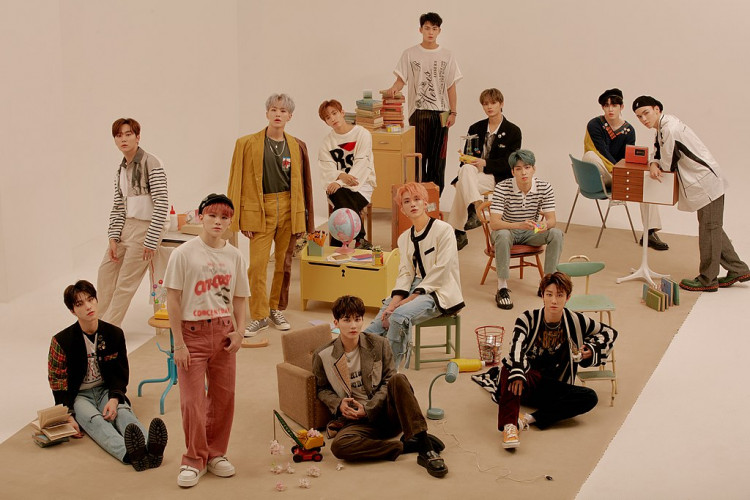 South Korean K-pop all-boy group by Pledis Entertainment officially resumes its activities after postponing some of the scheduled tasks of the band due to COVID-19.
Two staff members test positive for COVID-19
SEVENTEEN is very enthralled to resume its promotional activities after the K-pop boy band decided to postpone its comeback promotions for Your Choice when two of its staff members got the coronavirus.
Shortly after the two staff members were tested positive, all band members immediately went on to have themselves tested also. The results then came out negative, but all members still had to observe the self-quarantine period.
SEVENTEEN's self-quarantine observance started on June 19 (Saturday) and ended on June 29 (Tuesday), of which the band's home management and recording label, Pledis Entertainment, released a statement
Pledis Entertainment announced SEVENTEEN is back from quarantine
As mentioned above, Pledis Entertainment delightfully announced that the band is coming back from its self-quarantine. The announcement comes in handy in the form of a letter, of which the entertainment agency said in the beginning:
"We are releasing information regarding the resumption of SEVENTEEN's activities for their eighth mini-album."
The agency then continued that the disease prevention authorities were able to identify and classify all SEVENTEEN members as close contacts to the two staff members who tested positive for COVID-19.
In response to avoid the spread of the virus, the band had to self-quarantine for 10 days. On the last day of the quarantine, all members were tested at 10 AM, with all negative results.
On the same day, SEVENTEEN resumes its activities for its eighth mini-album Your Choice, including the promotions, guestings, and more.
Pledis Entertainment concluded the statement by saying its thanks to everyone who showed their concern and support to the band.
Meanwhile, SEVENTEEN's comeback with the album Your Choice took place on June 18 (Friday), with the title track called Ready to Love.