Celebrity
Top News: BTS Secretly Filming A New Music Video?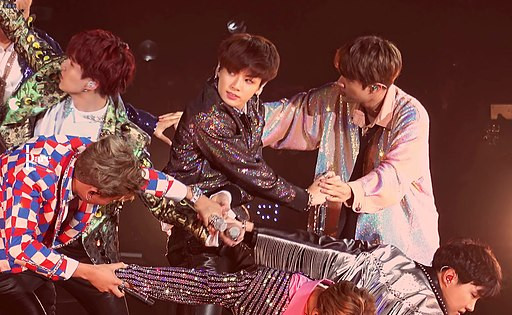 The world's most phenomenal K-pop group BTS is reported filming its comeback music video without giving everyone a hint. True or not, let us take a look!
BTS has secrets
In an all-out and exclusive report by Asia Today, the Grammy-nominated band has kicked off in filming its comeback music video in the area of Gyeonggi province.
The filming was reported to have started on June 27 (Sunday), following South Korea's time zone, and has continued to roll video films until June 28 (Monday). The shoot is set for two days, paving for the band's comeback on July 9.
However, BTS nor Big Hit Music has not confirmed the matter as a fact yet; but, ARMYs worldwide are hoping the report is true.
BTS in Gyeonggi
According to Asia Today, before the K-pop septet was spotted, all seven lads are doing their promotional activities for BTS, THE BEST, its newest Japanese album.
For the time being, ARMYS worldwide are waiting for the confirmation of the band or Big Hit Music regarding the report. But it seems like the materials are being ignored.
The report comes in handy after the band confirmed its comeback next month with a new mesmerizing album. In simultaneous reporting, RM, Suga, J-hope, Jin, Jungkook, V, and Jimin, released teasers and concept photos for its new album.
The said album is the CD single version of Butter, graced by all seven dashing lads in its electrifying ensemble and charms.
BTS gifts are on the wraps
Shortly after the report of BTS secretly filming its comeback music video, online community forums hailed the topic as one of the most heated.
Also, various social media platforms trendily talked about the credible source's report, making the fans more excited towards their idols' forthcoming release.
Meanwhile, BTS is gearing up in releasing bits and deets of its new album!