Fashion
Gucci CEO Marco Bizzarri Gushes Over EXO Kai's Fashion: 'Kai Is Very Special'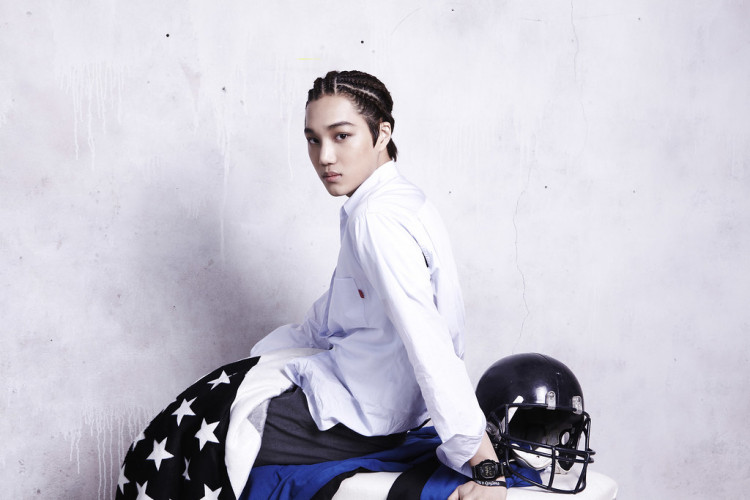 EXO's Kai is truly a world-class fashion icon as he led CEO and President of Gucci Marco Bizzarri to gush over the matter. That said, Marco sat down with Chosun for an all-out and exclusive e-mail interview as he talks about the designer brand's centennial anniversary and his appreciation for an ever-handsome K-pop idol-EXO's Kai!
Marco Bizzarri's thoughts towards EXO's Kai
When Marco shared about Gucci's amazing milestone and how he felt about it, he said that even though the designer brand has been in the business for 100 years now, he likes to think of it as the beginning of a new century.
And with the inspiring topic, Marco was then asked about one of the brand's ambassadors, EXO's Kai. He said:
"The relationship that I share with Kai is very special. Gucci is a special brand, and Kai is a very special person."
Furthermore, Marco shared that the K-pop idol is passionate about reading that makes him very interesting. Also, the styling of Kai is "incredibly unique and modern," leading for a new sense to be created every time he sings and dance.
The values of Gucci are in line with EXO Kai's unique get-up and in depth in the fashion department.
EXO Kai for Gucci
To celebrate the partnership and ambassadorship of EXO's Kai for the brand, a special collaborative collection all for EXO Kai was launched. The collection is also a piece of the 100th-anniversary celebration of the brand, making Marco gush over the idol.
Aside from Marco, Gucci's Creator Director Alessandro Michele once praised EXO Kai for his dynamic facial expression that stirs up a person's imagination and thinking.
Furthermore, the fans of EXO Kai were very swift to agree with Marco's statement. Many netizens and fans also praised the vibes EXO Kai can channel through his pictorials and features on the brand.