Celebrity
TWICE Makes Billboard 200 History After Debuting In Top Six With 'Taste Of Love'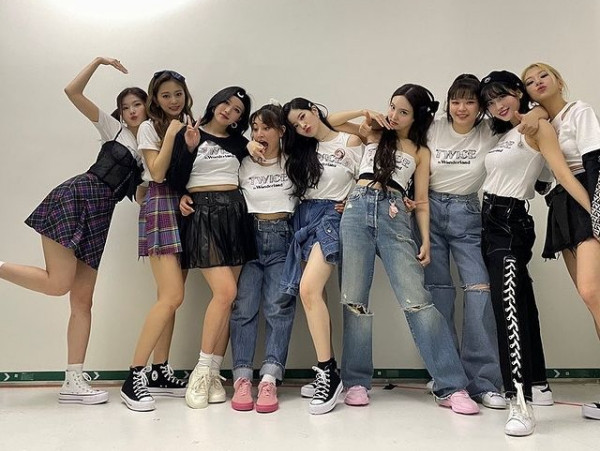 TWICE made history on Billboard 200 after becoming the first female Kpop act to enter the top 10 with its first mini-album. Billboard announced that the girl group's Taste of Love mini-album has climbed to the no. 6 spot in the Top 200 Albums chart in the United States.
Billboard added that Taste of Love made it possible for TWICE's to enter the Billboard 200 for the third time to enter the Billboard 200. The group's MORE & MORE and Eyes Wide Open were the first ones to make it to the popular American music chart. In any case, the six-track summer-themed EP was said to be a top-selling album in the past week.
TWICE debuted in Billboard 200's top 10, placing sixth, which was a big jump from the group's previous ranking of 77. Aside from TWICE, it was mentioned that Maroon 5 also made its debut in the top 10.
Soompi reported that this is the group's latest achievement as this is the first time for the nine-member girl group to enter the top 10 of Billboard 200. Moreover, TWICE is the only other female Korean group aside from BLACKPINK to rank high on the said chart.
Needless to say, the band's album sales for Taste of Love were also impressive as it sold 46,000 copies in the week of June 11 to June 17. For this, it became the best-selling album in the week of its launch, as per Korea Dispatch.
Based on the data from MRC Data, formerly called Nielsen Music, the 46,000 sales were the combined total of traditional album sales (43,000) and streaming (3,000). This is said to be equivalent to 5.09 million on-demand audio streams in the said week period.
Finally, Allkpop reported that TWICE's Taste Of Love also broke the American girl group, Fifth Harmony's 7-year-old record as the biggest first week sales on Billboard 200. The South Korean band smashed Fifth Harmony's record of selling more than 28,000 units for its Better Together album in October 2013 while TWICE sold over 40,000.