Celebrity
Jun Ji Hyun And Her Husband Reportedly Split Up Last Year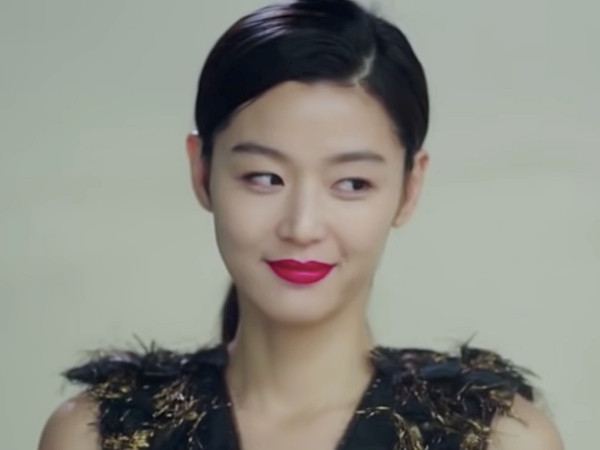 Jun Ji Hyun may be very private about her married life, but a report emerged today stating that she and her husband have already gone their separate ways. It was alleged that since December of last year, the Legend of the Blue Sea actress and her other half have called it quits.
Allkpop reported that the source of the news was the Garo Sero Institute that is being hosted by Kim Young Ho, former editor, and journalist of a major newspaper, Kang Yong Suk and Kim Se Eui. The channel is known to live stream on YouTube to report the latest breaking news, and so, today, it dropped the bomb on Jun Ji Hyun.
During the show, the hosts claimed that the actress and her husband, Choi Joon Hyuk, are not living together anymore. Based on the report, it was the latter who left their marital home. Still, even if they have separated already, Jun Ji Hyun is said to be refusing to proceed with the divorce process to formally declare they are no longer husband and wife.
It was explained that the reason why the 39-year-old actress does not want the divorce because it will have a big impact on her career. For instance, she will be losing a number of endorsement deals, and companies may cut ties with her as well after dropping her as their brand ambassador.
In short, the divorce will taint her good image, and companies may find this flaw a problem, so in the end, she will be removed from her ad campaigns, and she needs to pay hefty fines. It was further mentioned that as Choi Joon Hyuk is requesting the divorce, and Jun Ji Hyun may eventually have to agree at some point, she is said to be considering leaving the country and move abroad to avoid further controversies and scrutiny.
As for the reason for the breakup, it was said that a third party might have been involved, which means there was an affair. Choi Joon Hyuk allegedly cheated on his A-list actress wife, and he does not want to live with her anymore.
Ju Ji Hyun's agency, Culture Depot, has not yet released a statement regarding these claims. At any rate, the couple has two children, and they are only 3 and 5 years old. They tied the knot in April 2012, and Joon Hyuk is known to be a banker.